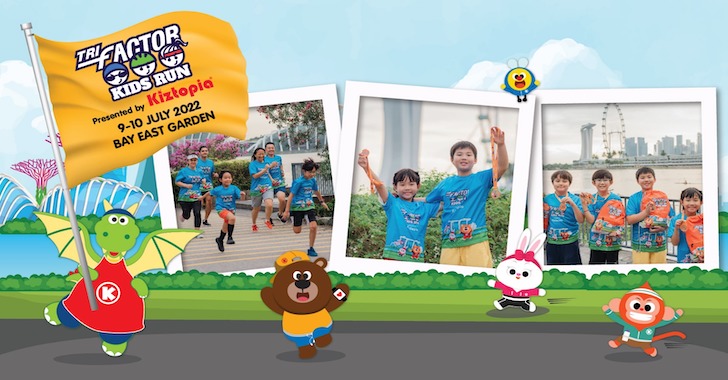 TriFactor Kids Run Presented by Kiztopia
TriFactor Kids Run Presented by Kiztopia is an event where parents can spend active quality time with children while enjoying the scenic cityscape of Singapore.
09 July 2022 - 10 July 2022
Kiztopia
TriFactor Kids Run Presented by Kiztopia
Come take part in the FIRST parent-child mass run event in Singapore since 2020! Get active together as a family and enjoy a scenic run along Bay East Garden as Kiztopia Friends cheer you along the route! Followed by awesome fun time at Kiztopia Friends bouncy castles, game booths, TriFactor Kids sports activities and more to wrap up the experience!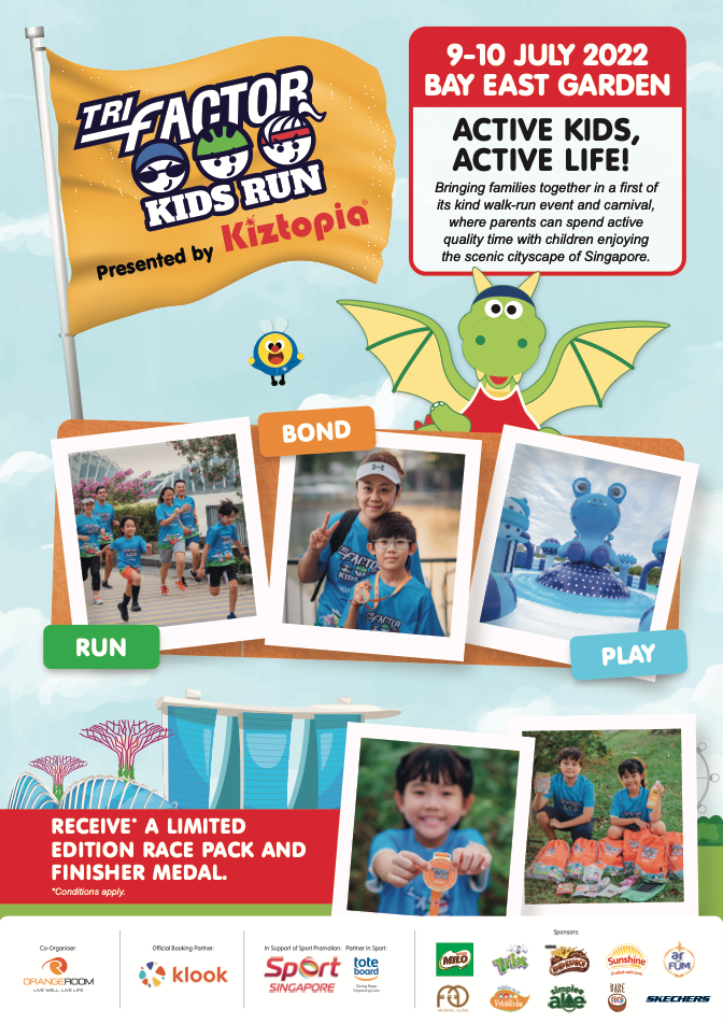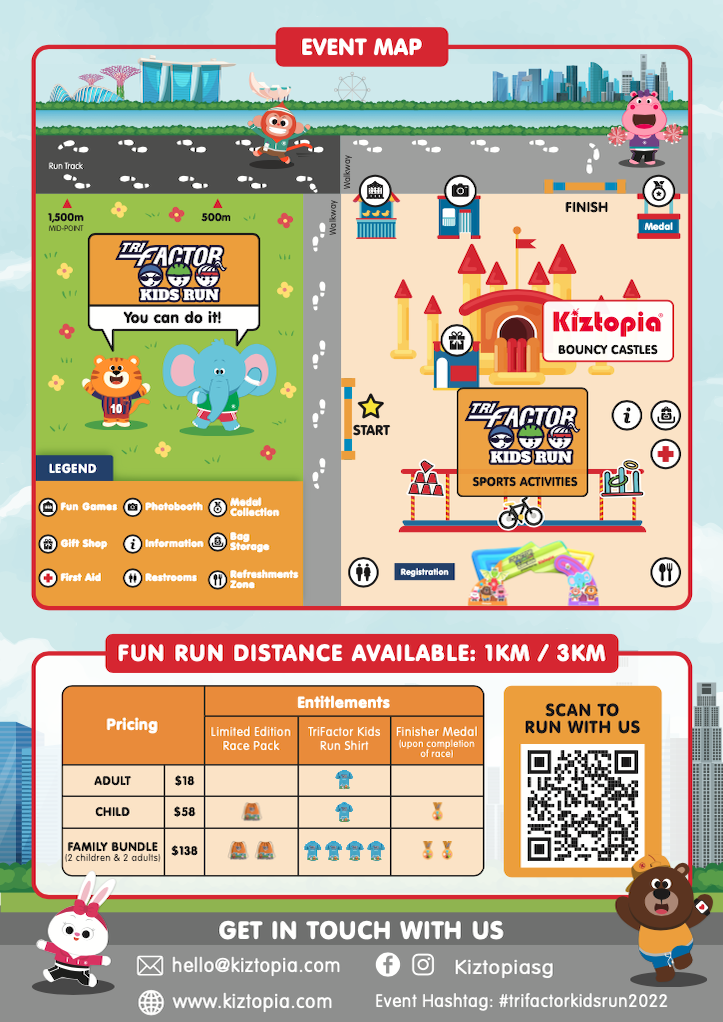 Every participant will receive a Limited Edition TriFactor Kids Run T-Shirt and child participants will each also receive a race pack with attractive goodies. In addition, every participating child will receive a Finisher Medal upon completion of the run.

With a total expected attendance of 6,000 participants over two days, there will also be a carnival with Kiztopia-themed bouncy castles and game booths, and specially-curated TriFactor Challenges for children, such as Sport Stacking, Cycle Right, Robot Walk, and other activities to keep the them engaged before and after the run.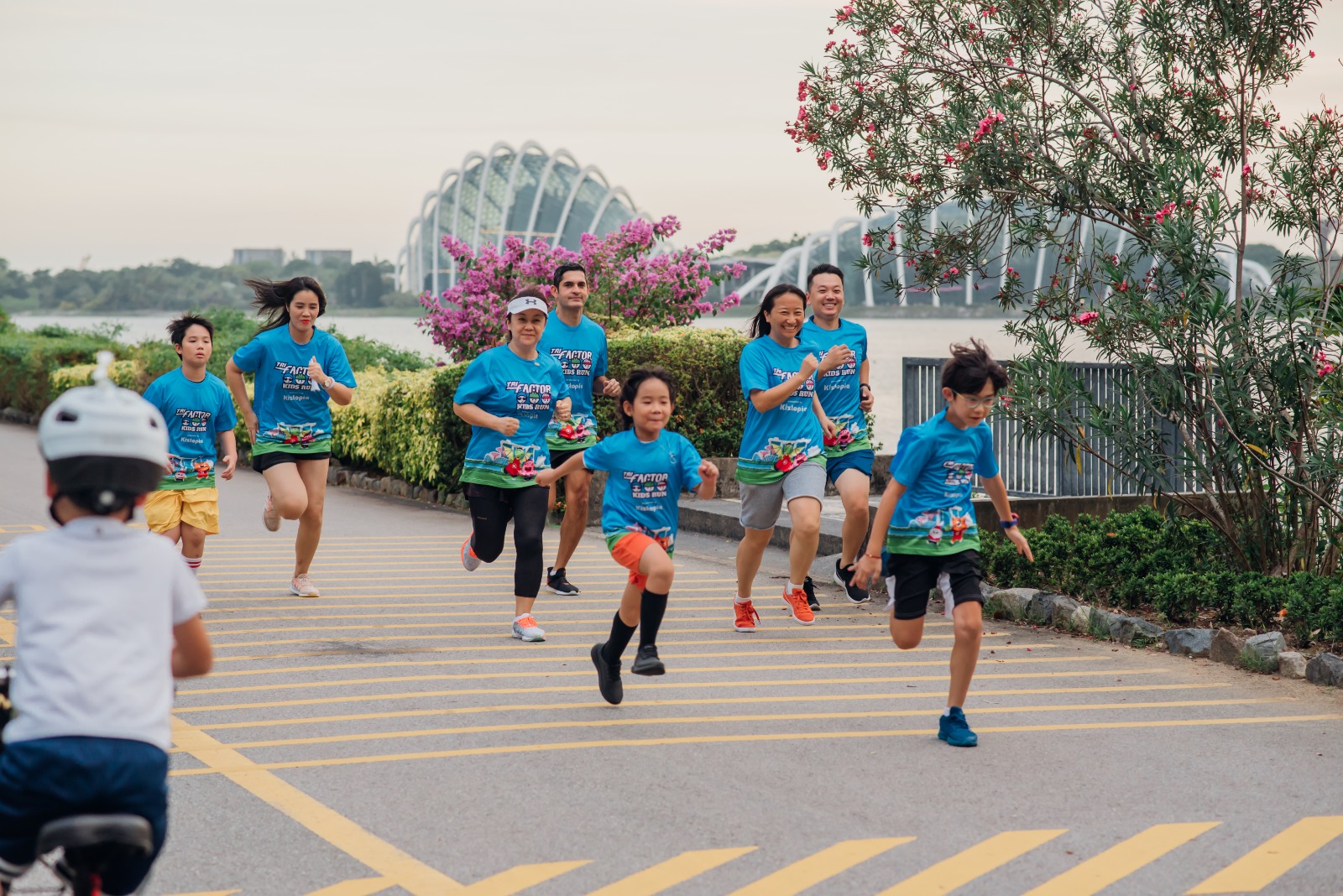 Event Details
Location: Bay East Garden (beneath Benjamin Sheares Bridge)
Contact: 8201 0393 (10am – 7pm daily)
Event Operating Hours: 9 & 10 July 2022
8:00am to 12:00pm
3:00pm to 7:00pm
Enjoy extra savings when you sign up with your friends/family! Sign up now!
Location:
Bay East Garden