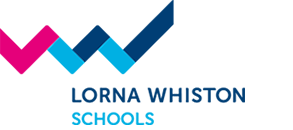 Fun with Phonics
Fun with Phonics is a unique new phonics programme designed by our curriculum team at Lorna Whiston to support children with reading, writing and spelling. It is a systematic, sequential programme that teaches students the individual letter sounds and the skills of blending and segmenting that are necessary for them to learn to read and write. The children are taught to listen carefully to the sounds of words, to identify the sounds they hear and to relate them to the words on a page. The programme is taught through a wide variety of fun, multi-sensory activities. Puppets, puzzles, stories, songs, rhymes, art and craft activities and phonic games all feature regularly, ensuring that phonics is taught in an effective and enjoyable way. There are three distinct levels to the Fun with Phonics programme: 1.Ready! 2.Steady! and 3.Go!
Reading/ Phonics/ Writing/ English
Branch Address:
Age Group(s):
United Square | Central Region
101 Thomson Road #03-18 / #04-22 United Square, Singapore 307591
paularawlins@lornawhiston.com.sg
+65 6253 7688
3-4 years
4-5 years
5-6 years
above 6 years old
Parkway | East Region
80 Marine Parade Road #07-05 Parkway Parade Singapore 449269
loribormann@lornawhiston.com.sg
+65 6348 7550
3-4 years
4-5 years
5-6 years
above 6 years old
All reviews are opinions of the reviewers and are not endorsed by SeriousAboutPreschool nor its partners. Originality and reliability of contributions are the sole responsibility of the respective reviewers.