GIVEAWAY: Tickets to Kiztopia Family Passes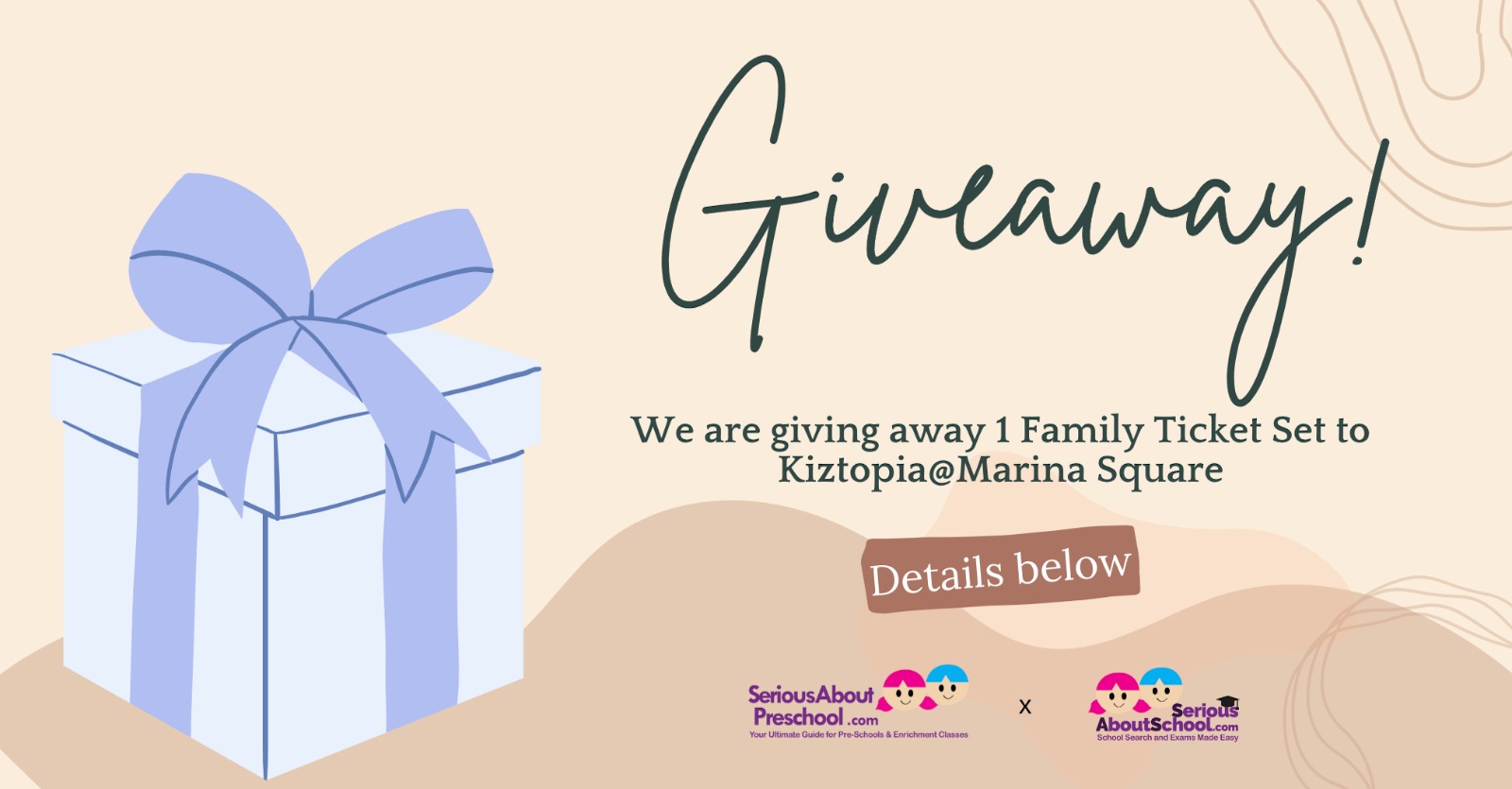 Kiztopia Family Passes Giveaway
We are giving away 1 Family ticket sets to Kiztopia @ Marina Square
Enjoy over 18 different play areas that feature giant slides, indoor driving zones, obstacle courses and more! Each play area is designed with specific learning objectives to help cultivate social, emotional, and motor skills. Experience various interactive activities that let you work together with the kids to strengthen the family bond today!

Participate in 3 simple steps:
1. Like and follow Serious About School and Serious About Preschool Facebook Fan Page.

2. Like and Share THIS Facebook Contest Post

3. In THIS Facebook Contest Post, comment section, tag min 3 friends. (The more you tag the higher the chance)

Bonus Chance!
4) Like the most recent 6 posts on Serious About Preschool and Serious About School

5) Repost this on your FB story & tag us!

6) Participate contest on @Serious About Preschool and @Serious About School and IG too

Can't wait? Get your tickets now!
Venue: Marina Square
Get your tickets HERE

Giveaway ends 5 Oct 2022.
Winners will be drawn from BOTH SAP and SAS FB and IG participations and be notified via PM and email.
Terms and Conditions:
Note:
Giveaway ends 5 Oct 2022.
1 Family ticket set admits 2 Adult and 2 Child
Winners will be drawn randomly based on the number of chances they earned at the end of the contest.
Winners will be contacted via PM and email after consolidating both FB and IG participations.
For no show, winners will not be compensated for the forfeiture of the dated tickets and neither Serious About Preschool.Serious About School nor the sponsor shall be held liable and respossible to the winners.
Another winner may be selected in the event the original winners did not respond to prize acceptance within the stipulated timeframe. Winners will be notified via pm and/or email.
All entries will go into a random draw. Bonus chances will increase the probability of winning in the random draw but not a guarantee.
Serious About Preschool . Serious About School and its partners will remove any post deem unappropriate or competitive to their organizations by nature without explanation required.
Draw results is final. No enquiries on the results will be entertained.
By participating in this contest, you have deemed to grant Serious About Preschool . Serious About School the rights to use the entry photos/ videos submitted to us and your name for any marketing purpose, unless we were instructed otherwise in writing.
Other terms and conditions apply. Serious About Preschool . Serious About School and its partners reserve the right to replace any of the prizes with items of similar value, reject entries, or even cancel the contest without the need for explanation.