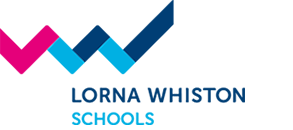 English Enrichment (Little Explorers)
Based on the theory that young children learn best through play and discovery Little Explorers is a creative language arts programme which encourages children to explore, discover and create through multi-sensory learning centres. Through collaborative play and one to one interaction with our early years teachers, our very youngest learners developing their cognitive skills and rapidly pick up the ability to communicate and socialize with others.
Reading/ Phonics/ Writing/ English
Communications and explorations
Branch Address:
Age Group(s):
United Square | Central Region
101 Thomson Road #03-18 / #04-22 United Square, Singapore 307591
paularawlins@lornawhiston.com.sg
+65 6253 7688
18 months - 2 years
2-3 years
3-4 years
Parkway | East Region
80 Marine Parade Road #07-05 Parkway Parade Singapore 449269
loribormann@lornawhiston.com.sg
+65 6348 7550
18 months - 2 years
2-3 years
3-4 years
All reviews are opinions of the reviewers and are not endorsed by SeriousAboutPreschool nor its partners. Originality and reliability of contributions are the sole responsibility of the respective reviewers.