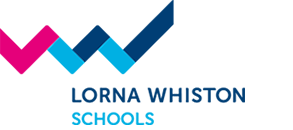 Children Speech & Drama EARLY BIRD LEVEL 1
EARLY BIRD LEVEL 1 Nursery 1 At this level parents come along to class with their child and participate in the sessions to help engage the students. Different letters are introduced each week. The teacher then takes the children and their parents through a fun, dramatic adventure to help the students present the names of letters, articulate their sounds, express key words and perform with the teacher.
Branch Address:
Age Group(s):
United Square | Central Region
101 Thomson Road #03-18 / #04-22 United Square, Singapore 307591
paularawlins@lornawhiston.com.sg
+65 6253 7688
3-4 years
Parkway | East Region
80 Marine Parade Road #07-05 Parkway Parade Singapore 449269
loribormann@lornawhiston.com.sg
+65 6348 7550
3-4 years
All reviews are opinions of the reviewers and are not endorsed by SeriousAboutPreschool nor its partners. Originality and reliability of contributions are the sole responsibility of the respective reviewers.