Learning Chinese Made Easy for Kids
01 January 2022
Feature Story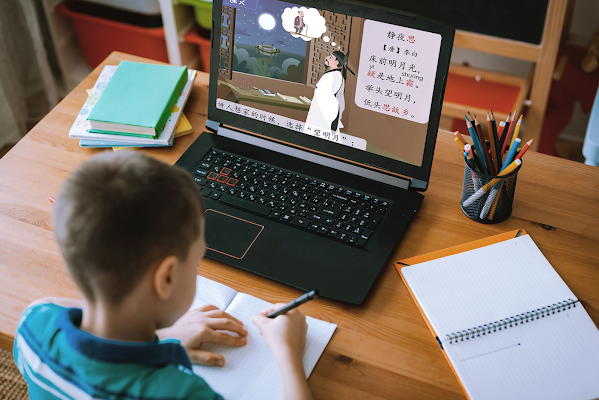 In Singapore, it can be quite difficult to motivate children to learn Chinese, even more so when their parents always only speak English at home. It is never too early to implement Chinese in your child's lives especially when they are at their prime learning ages.
The good news is that learning Chinese can be fun and interesting unlike the traditional ways of learning. Follow these tips for ways to teach your Child Chinese:
1. Live in the language
Speak to your child in Chinese, have lunch at a Chinese restaurant or participate in a Chinese culture event. All these will lead you to a place where your child can encounter people who speak Chinese and where your child can use the language to communicate with them too. Learning a language is a social activity hence it is important to immerse your child in a Chinese speaking environment at home and outside.
2. Adopt a play-based approach
Chinese for kids is mostly about play. You can choose fun activities such as reading Chinese story books or singing to retain their interest and engagement. A play-based approach is a wonderful way to introduce Chinese to kids. Singing and reading with movement is exciting for kids and when they are excited, they will not hesitate to learn!
Your attitude also plays a big part in this approach. Refrain from losing your temper and instead make the process fun by encouraging their participation. Jump in and join your child to dance and sing whenever you see the opportunity.
3. Surround them with Chinese-speaking individuals
Joining a Chinese playgroup allows your child to meet other children who speak Chinese as well. If they meet like-minded individuals, they can then converse in Chinese with them. Children will feel motivated to learn something when their friends are learning it too.
4. Use Hands-on Activities
Hands-on activities are a fun way to get children excited about learning at the same time, they can also use all their senses to encounter something new. For example, when you introduce the word "rice" to them, you can show pictures of rice and say the word "rice" in Chinese so your child would know what it is. You can also show her the real rice and let her smell and touch the rice. The more senses used the better, start slowly to avoid overwhelming your child. Another way is by hosting a "Chinese culture day" at home with your child where you can cook Chinese food, watch some chinese cartoons and do some Chinese-style crafts together. This way, even if you are not actively teaching your children pinyin or hanzi, you're still introducing them to Chinese culture in a way they can understand.
LingoAce Preschool Program
No matter your learning needs, ​LingoAce got a tailor-made solution for you. LingoAce understands the challenges of learning a new language, hence they make learning Chinese fun and fulfilling. LingoAce now has a tailored program for the youngest learners' prime learning ages with their 100% home-based online classes that are convenient for kids and parents. The 1-1 class format also allows the teacher to tailor learning pace exclusively for the student. The gamified courseware allows preschool children to learn through play which helps to spark their interest in and love for the Chinese language.

Every LingoAce class is carefully developed in-house by their team of global curriculum specialists and creative designers, it covers 70% of P1 characters and >25 of P1 key sentence structures. ( Duration is 25 minutes – tailored to the attention span of pre-school children.) Classes are auto-recorded with a playback function to allow revision anytime anywhere, they also provide lesson reports to track your kid's learning progress.. At LingoAce, they bring Chinese learning to life through a specially-designed curriculum for modern young learners.