Enjoy two Mothers' Day stories with Serious About Preschool!
Mother's Day Stories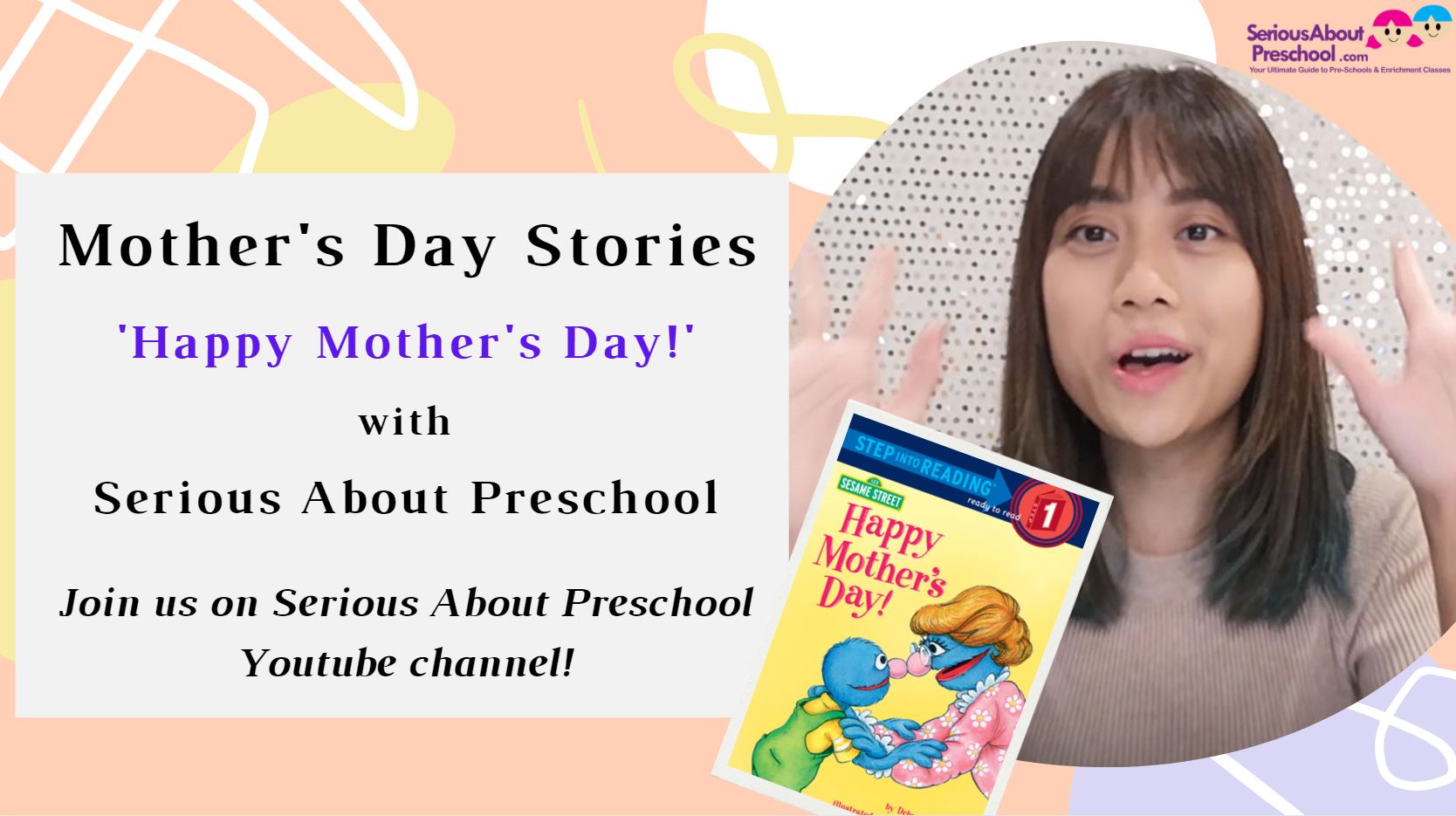 Join Serious About Preschool for an adventure of Mother's Day Stories!
Mother's Day, a day of celebration honouring mothers' of the family, motherhood as well as motherly figure worldwide. This Mother's Day, Serious About Preschool have prepared two stories, Happy Mother's Day and The Best Mother. Join Ms Debs to uncover the journey of Grover finding a Mother's Day gift for his mother and Maxine finding the best mother.

Join us to explore their stories:


Stories with Ms Debs: Happy Mother's Day by Deborah Hautzig
Date/Time: 1 May (Sat), 10 AM
Watch it Here: Facebook and YouTube

Happy Mother's Day: Grover feels like a failure because he can't think of the perfect present to give his mother on Mother's Day. What he doesn't realize is that he's already given her the best present: himself!
Stories with Ms Debs: The Best Mother by Cynthia Surrisi
Date/Time: 8 May (Sat), 10 AM
Watch it Here:
Facebook
and
YouTube
The Best Mother:
When Maxine wakes up on the wrong side of the bed one morning, she wonders if the problem might be her mother. What if she could try out a new mom who doesn't make her brush her teeth or comb her hair? Enlisting Mom to help her with the search, Maxine interviews various prospects to be her new mother at the park, the toy store, and the zoo. Unfortunately, these other mothers present a host of new problems and concerns. Maybe her "old mother" was the best mother of all?

Be sure to
SUBSCRIBE
to our
YouTube Channel
for weekly videos!