Science Experiments for kids
05 October 2021
Feature Story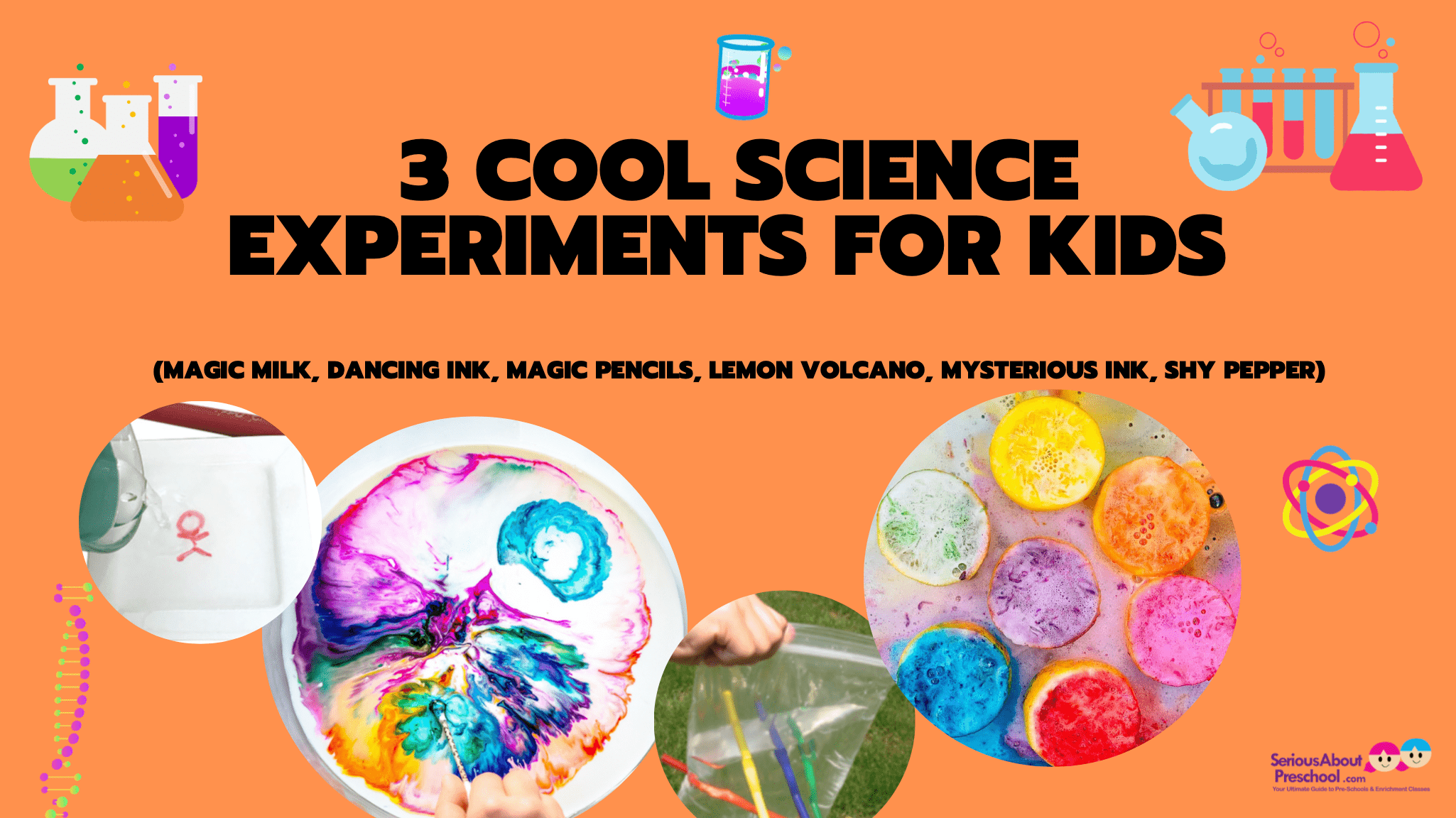 Science isn't just something you can only do in a lab or in a classroom. You can do science experiments at home with your kids too! Watch our science experiment videos and discover some cool science activities for preschoolers or young childen at the comfort of your home!
Cool Science Experiments for Kids
Are you or your little one a closet mad scientist at heart? Do you know you can always conduct simple science experiments at home without the need to create a mess out of it? Watch the below cool science videos and get 6 crasy science experiment ideas that can blow your mind away.
Science Experiments for Kids PART I
Video 1: 3 Cool Science Experiments for Kids
If you are looking for simple science experiments and activities to do with your kids at home, watch this simple science experient video and learn 3 science cool tricks instantly:
Magic Milk - Any type of chemical reaction is fun to watch and makes for great hands-on learning! This magic milk science experiment is the perfect kitchen science experiment as you already have all the items for it in your kitchen!.
Dancing Ink - The magical ingredient in dry-erasers makes 'floating pictures' off your child's drawing board. Sounds impressive?
Magic Pencils - Learn how to poke holes in a plastic bag filled with water without spilling a drop!

Watch It Here: Facebook & YouTube
Science Experiments for Kids PART II


Video 2 : Top 3 Science Experiments Kids Can Do
Preschool and primary school children are inquisitive and open-minded, perfect traits for budding young scientists! Watch this simple science experiments video and learn 3 science tricks instantly:

Lemon volcano - I have to say this is one of the most beautiful, amazing smelling, sensory rich science experiments. Just the visual play of the food colouring during the reactions was mesmerizing.
Myterious ink - Making invisible ink is a lot of fun, you can pretend you are a secret agent as you keep all your secret codes and messages hidden from others. All you need is some basic household objects and the hidden power of lemon juice.
Shy pepper - Ever wondered what surface tension is? Well with this fantastic pepper & detergent science experiment explore the way surface tension works!

Watch It Here: Facebook & YouTube