Choosing the right primary school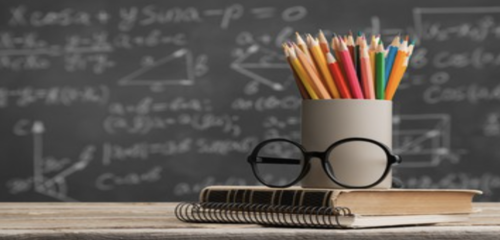 How can I ensure that my child receive a holistic education with the right primary school?
How do I pick the right primary school for my child?
With more than 180 primary schools in Singapore, it can be a headache when it comes to choosing the right school for your child. Even though education ministers emphasized that "Every school, a good school" in Singapore, choosing a primary for your child depends on his needs as well as your preference. Here are some of the factors that should come into consideration when choosing a primary school for your child:

1. Location
Distance is the most practical consideration when it comes to choosing a school. Selecting a school near to your home will save you travelling time. As primary school starts fairly early, a school near your home can allow your child to get more time to sleep, this can get him more energised for lessons in class.

Choosing a school of close proximity will lessen the stress on your child as well as yourself. It allows parents to feel at ease that their child does not need to face the danger of travelling long distances.
2.
School's culture
The culture and environment vary from different schools, some schools may be popular for their academic ranking yet their values may differs from other schools. It is important as a parent to know what kind of values want your child to have as well as how you want these values to be encouraged.

Being clear about what you value in a school can help your decision greatly. You can even set out your criteria for a school and weigh it out. This way it will allow you to choose the school that best fits with your own set of values.
3.
Interests

Your child's interest plays an important part to keep him motivated in school. Some schools offer co-curricular activities or special electives and programmes that other schools do not offer. Singapore hires and trains their staff for co-curricular activities so that your child can learn.

Learning takes place beyond the classrooms, hence when choosing a primary school for your child, you should take into consideration whether your child is more interested in areas such as music, arts or sports.
4. Needs

​Does your child have special learning needs or any other needs that are needed to be attended to? Find a school which is specialised to handle and include your child's need and treats him no different from any other child. It is important to find a school that is equipped to nurture and support your child so he can learn as well as other children can.

5. Affiliation

Some primary schools offer priority for the students for admission to the affiliated secondary school. This may play a bigger part in choosing the primary school since there will be a wider band on the PSLE scoring from 2021 onwards. This may be important if you have already planned out which secondary school you want your child to go to as it gives your child additional options for choosing a secondary school.

However, a spot for your child to the affiliated secondary school is not guaranteed as one-fifth of the spots will be reserved for non-affiliated students.
6. Elite or neighbourhood?

When it comes to this topic, most parents would want their child to go to elite schools because it is a common mindset that these schools are associated with good academic results and quality education. However over the recent years, the number of PSLE top scorers are increasing in neighbourhood schools. Together with the constant upgrades, some of the neighbourhood schools already have better facilities than those deemed as "elite".

While choosing a primary school is to give your child the best education, considering other aspects is also important so that your child has their needs met. Do remember that the most important thing is that your child is happy, feel included and getting a good quality education at the same time. Choosing a school that offers holistic education will allow the best possible chance of success in the future.