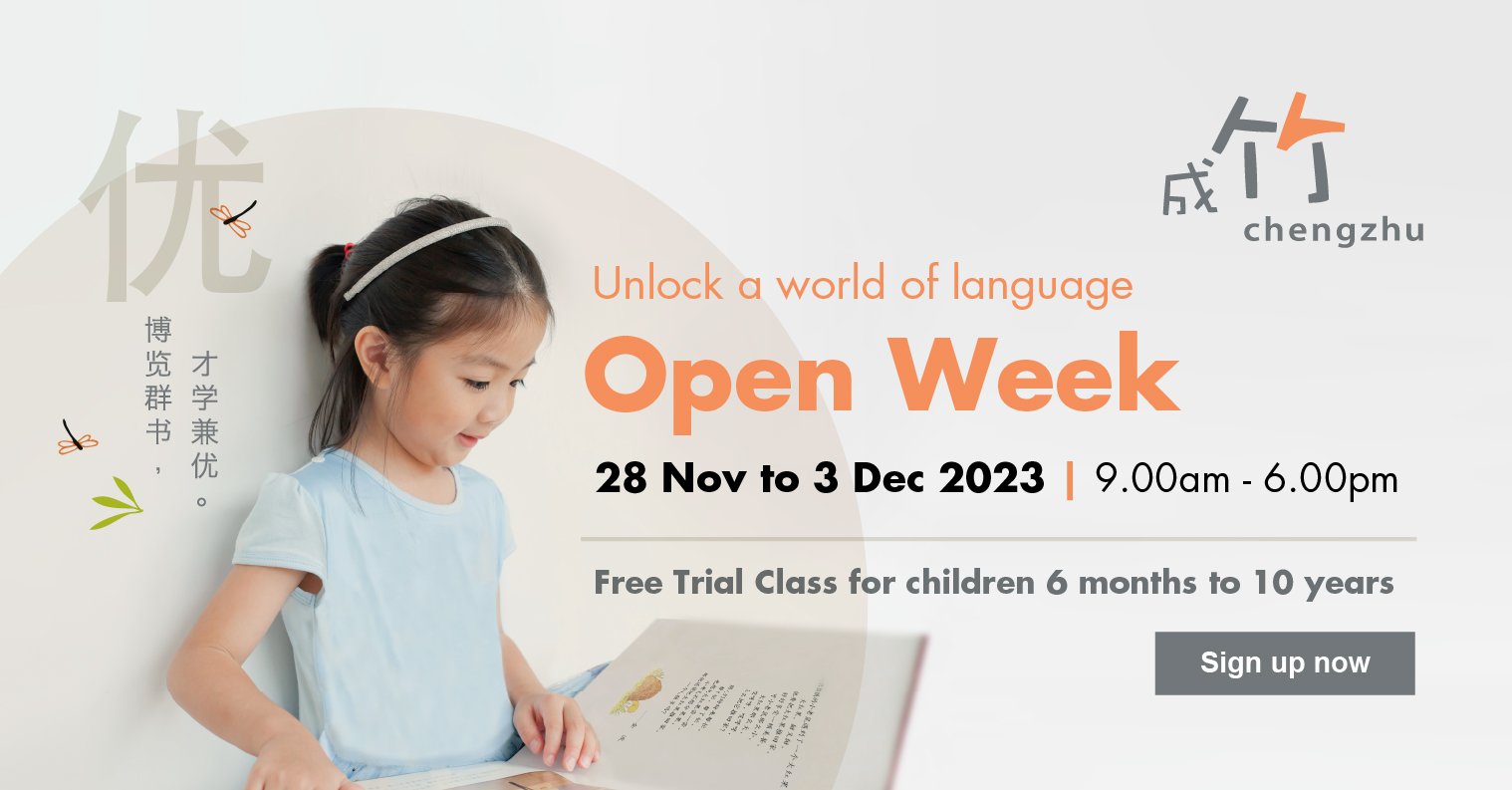 Chengzhu Mandarin Centre Open House November 2023
Chengzhu Mandarin Centre is hosting a Open House in November! Open House includes a free trial session for the programmes listed. Register Now!
28 November 2023 - 03 December 2023
Chengzhu Mandarin Centre
At Chengzhu Mandarin Centre, we spark children's interest in studying Chinese from the start: key to becoming effective and confident speakers, readers and writers. The combination of a holistic approach to learning, interactive activities, skilful educators, and a positive environment, brings language alive for every child, igniting their passion for Mandarin.

Open House includes a free trial session for the programmes listed.
Places are limited. Register now to secure your spot!
Programmes:
PlayNest (6 to 18 months)
​PlayClub (18 months to 3 years)
Language Learners (Nursery 1 to Kindergarten 2)
Language Skills (Primary 1 to 4)
Creative Writing (Primary 1 to 4)
When: 28 November to 3 December 2023
Time: 9am to 6pm
Locations: Forum, Greenwich V, Rochester Mall & Woodleigh Mall
For more information, visit HERE
Location:
Forum, Greenwich V, Rochester Mall & Woodleigh Mall