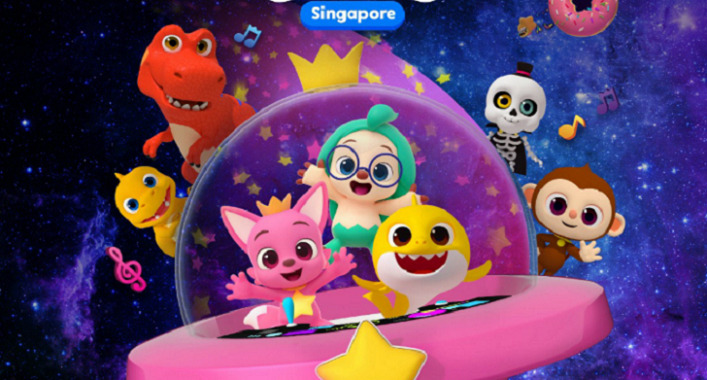 Pinkfong World Adventure - Baby Shark First-ever Indoor Theme Park
Baby Shark first-ever Indoor theme park, is here in Singapore! Spanning 14,000 sqf indoor space at Let's Play, an entertainment hub at the Marina Square, 'Pinkfong World Adventure' will deliver exceptional indoor adventure experiences through interactive games, soft playgrounds and exciting game stations featuring world-renowned Pinkfong and Baby Shark.
07 October 2022 - 02 January 2023
Pinkfong World Adventure
Singapore's First Baby Shark Themed Immersive Event
Ready for another spectacular adventure? Join Pinkfong, Baby Shark and friends as they explore the marvelous universe through fin-static song and dance. This is Singapore's first immersive event with over ten game stations, including motion interactive games, a soft playground and joyful song and dance.
The event comprises four attraction zones with more than 16 interactive games and entertainment experiences inspired by Pinkfong and Baby Shark. Kids and families can explore the different worlds from their favorite Pinkfong and Baby Shark shows, like the Baby Shark, Pinkfong Wonderstar, Pinkfong, and Baby Shark's Space Adventure, and more. In addition to the attraction zones, there will be a Baby Shark-themed store where fans can find the perfect memento to bring home.

This event sets to tour to many other countries, and having its first stop in Singapore.

Travel around on a spaceship with Pinkfong, Baby Shark and friends as they venture to different worlds, like the Baby Sharkworld Reefville, Pinkfong Wonderstar and Pinkfong the Space Adventure. Ride with Baby Shark and Shark Family on the Spring Shark Rider, have a thrilling time with Pinkfong and Hogi as they sled down the grass, explore the universe on a spaceship and much much more. Most importantly, take once-in-a-lifetime pictures with your favourite characters at the Meet and Greet.
An event not to be missed, forge unforgettable moments with your little ones. So what are you waiting for? Let's hop on our spaceship!

Explore the different zones:

Wonderville
- Kids can sleigh down the grass slide into the sea of balls.
- Ball pit has always been the favourite amongst children, kids can climb and go through the soft play with balls around.
Children love to jump on the Trampoline.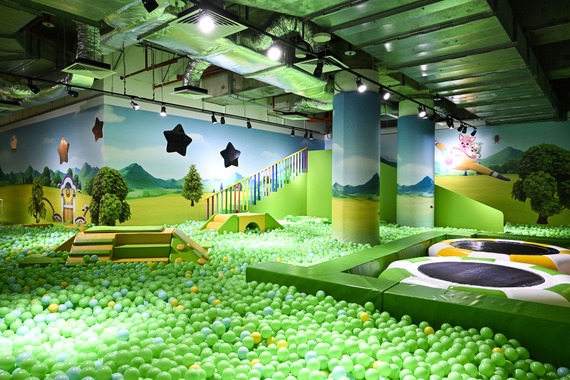 Sing along ~ Doo Doo Doo Station
Interactive game where kids and families can dance to choreography. There will be photo snapshots during the dance, where at the end of the dance, a QR code will be shown to the family to download their snapshots.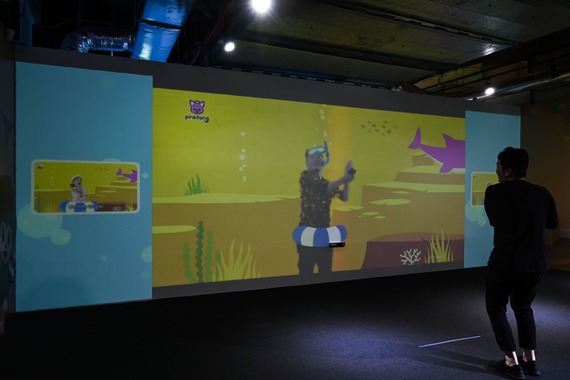 Round and Round with Favourite Characters
A merry-go-round ride with seats for kids and families to go round and round for fun sitting on their favourite carriage characters.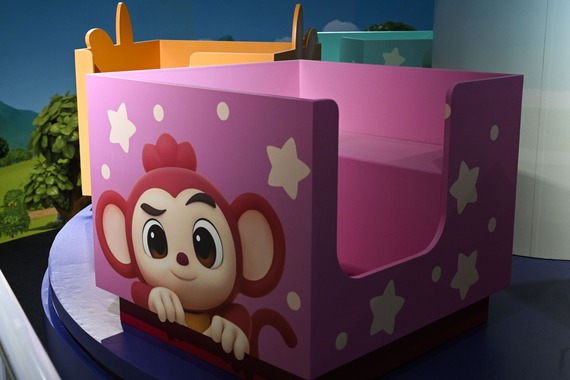 Riders in Action
Spring riders where kids can sit and swing back and forth for fun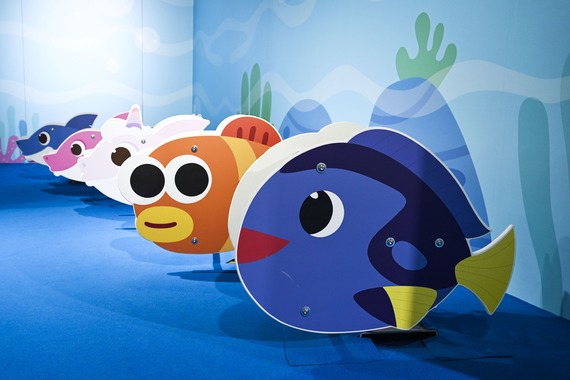 Sitting on the Sharks
A non motorised Carousel ride where kids can sit on the shark shaped balls and go around.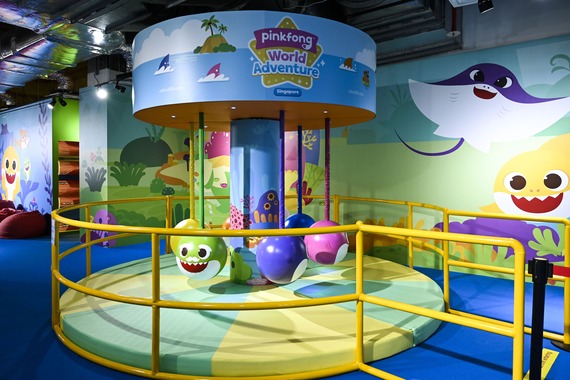 Tricycle Ride Under the Sea
A tricycle ride where kids can ride and compete against one another through the racecourse enjoying the sea corals around them.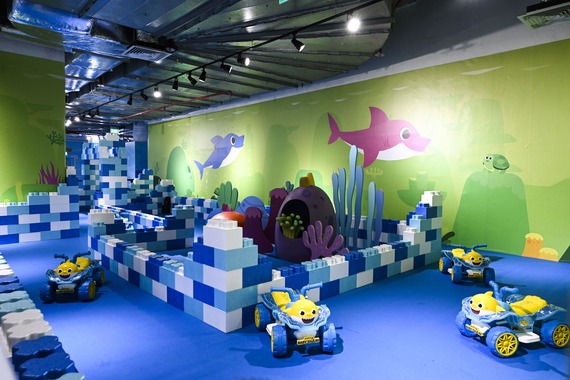 On the Beach
Hidden treasures waiting to be unearthed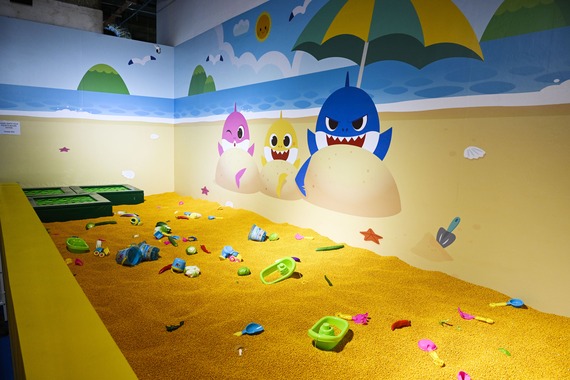 Lost in Mirror Maze
Let's find our way out of this fun and colourful mirror maze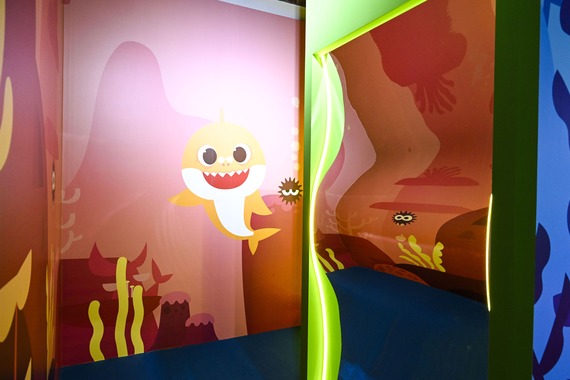 Winner
An interactive game where kids can race alongside with their favourite characters by running and jumping on the spot through fun obstacles displayed on the wall.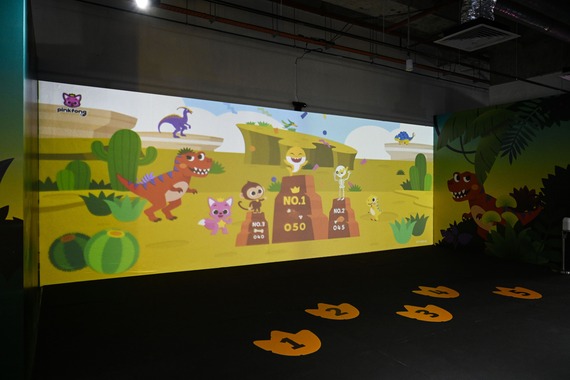 I am in Space
Kids and families can snapshot their faces with expressions with fun choices to decorate and customize their spacesuits on the digital wall, where a QR code will appear for families to download their creative moments.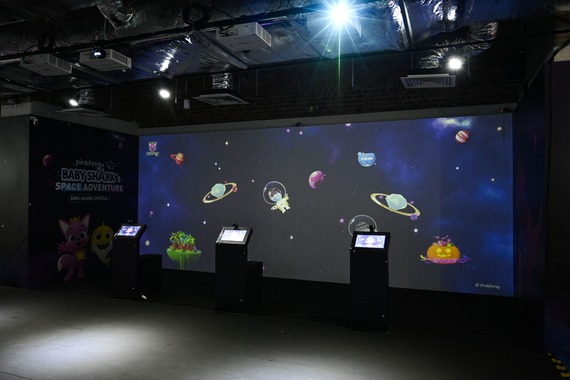 Ride into Space with Daddy Shark
A "pirate ship" that swings back and forth where kids and families can ride with Daddy Shark into the space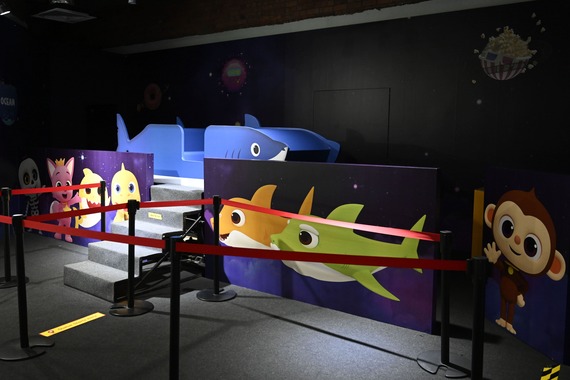 Trapped in the Bubbles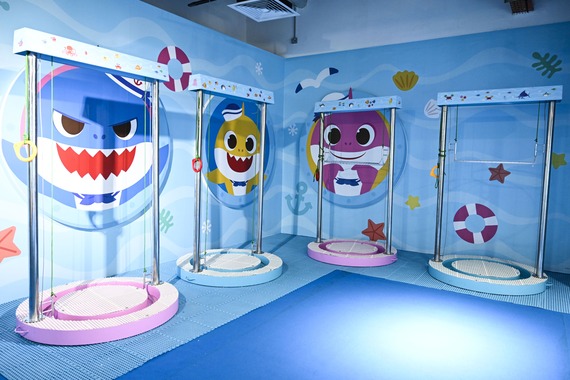 Flying through the Jungle
An adventurous zip line where kids can experience flying through the jungle.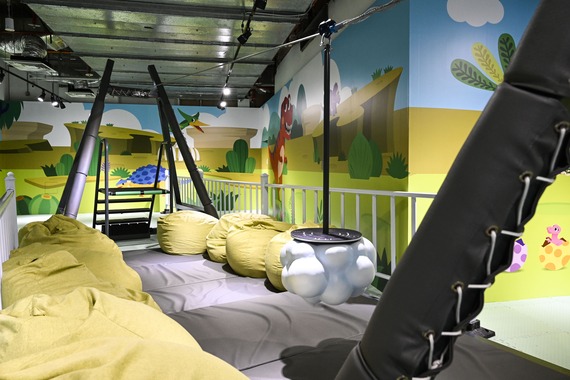 Bouncy Good Times
Kids can bounce and slide through the Baby Shark bouncy castle.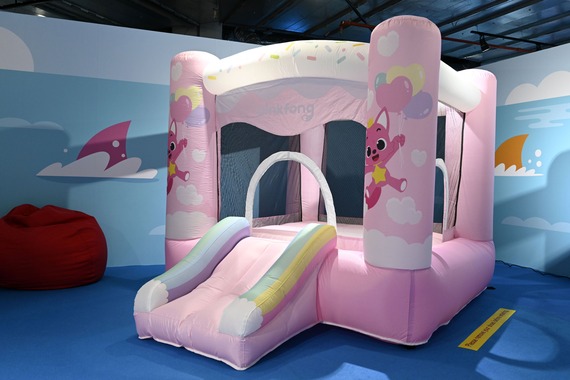 Get your tickets HERE!
Location:
Singapore, Marina Square