2022 September Holiday Programmes and Activities
25 August 2022
Announcement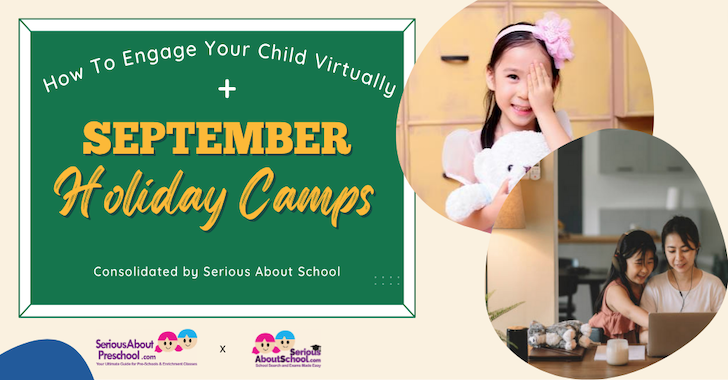 Check out our consolidated lists of September Holiday Programmes and Activities to keep your little ones busy this holiday season!
Looking for September School Holiday Activities?
Check out our list below!
A) HOLIDAY PROGRAMMES & CAMPS
1. Nullspace Centre For Robotics Learning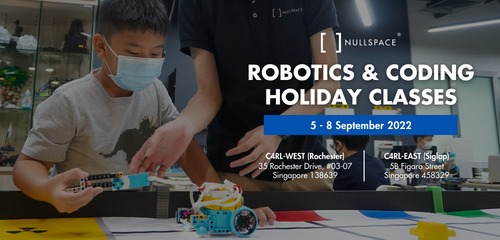 Enjoy $50 off your first programme with Nullspace when you key in promo code 'SAP50' when checking out!

Looking for a fun yet enriching holiday programme to keep your child engaged this September holiday? Be sure to check out Nullspace's Centre for Robotics Learning (C4RL) wide range of Robotics, Coding and STEM programmes for children ages 6 to 16.

Date: 5 to 8 September 2022

REGISTER NOW

2. MPM Math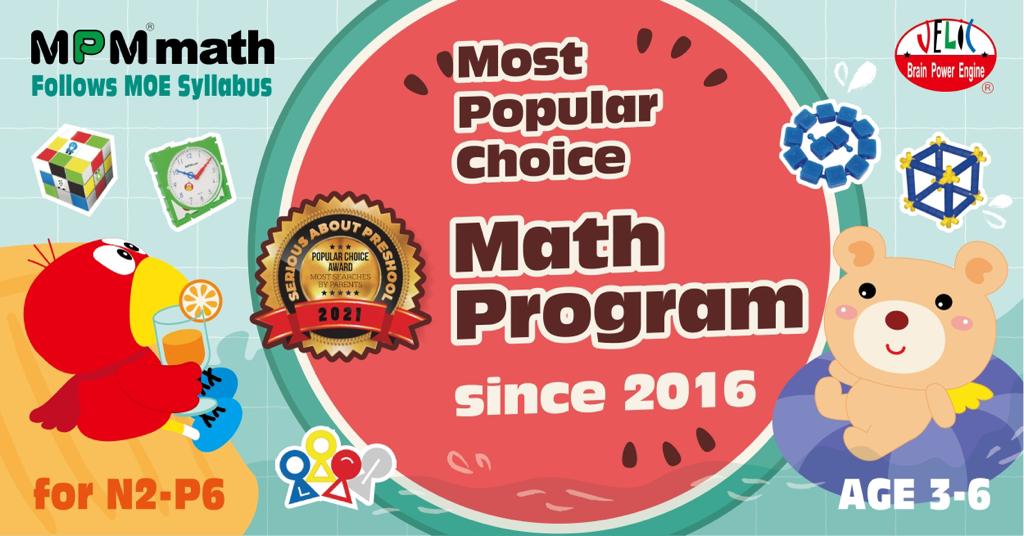 MPM Math Enrichment Program (For N2 to P6 Students)
Book an assessment with MPM math now!

Contact Details:
Website: sg.mpmmath.com/MPMmathMain.html
Book an Assessment: sg.mpmmath.com/BookAssessment.php
Email: mpm_sghq@singnet.com.sg
Contact: 6253 8260
3. BibiNogs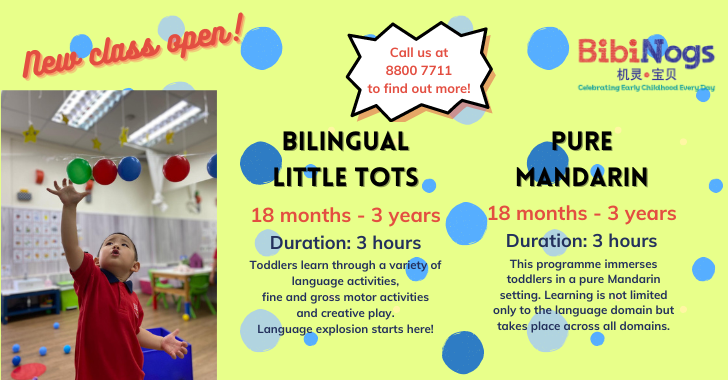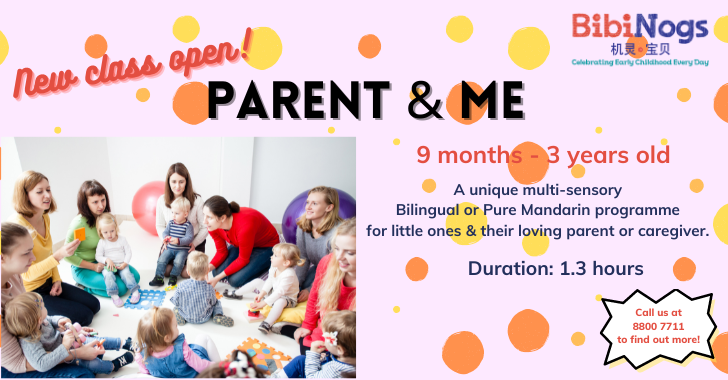 Join BibiNogs and experience what it's like to be a BibiNogs kid! The specialist bilingual and Chinese language preschool has programmes for children from 9 months to 7 years of age​

For more information click HERE or contact 8800 7711

4. The Learning Lab Intensive Revision Programes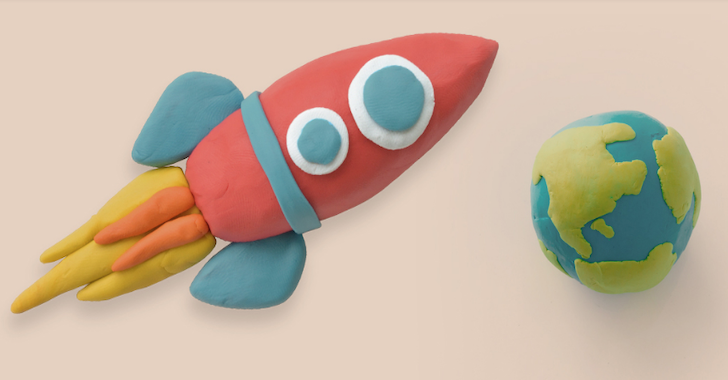 Join The Learning Lab's P3 - P6 Intensive Revision programmes to enhance your child's knowledge and skills this September Holiday!

1. P3 English/Math/Science Intensive Revision 2
This Intensive Revision 2 programmes have been specially developed to enhance your child's knowledge and skills as The Learning Lab's specialist teachers impart vital content know-hows and subject-specific exam techniques.

2. P4 - 6 English/Math/Science Intensive Revision 3
Heighten your child's depth of knowledge, inferential comprehension and metacognitive skills through stimulating topics that nurture higher-order thinking in The Learning Lab's subject-specific intensive revision programmes.

Details
Date: 6 to 9 September
Location: United Square

Contact Details:
Email: enquiry@thelearninglab.com.sg
Contact: 6733 8711

Find out more HERE

5. Financial Literacy Program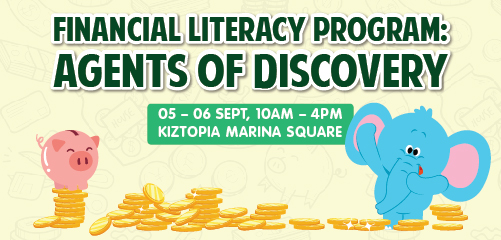 Learning Packworth $30 and buddy Promo!
In this season of Financial Literacy Program: Agents of Discovery, discover financial knowledge through simple role-playing scenarios to understand and identify ways to save money!
Skilled trainers from My Preschool Hub will guide little ones to unlock innovative saving techniques to achieve financial goals!

Details
Location: Kiztopia Marina Square
Dates/timings: 05 & 06 Sep, 10am-4pm
Pricing: 2-days Programme: $248/pax
Annual Passholder: $228/pax
Buddy promo, 2 pax or more: $228/pax
Suitable for children aged 4 to 7 years old.

Limited seats available! Book your seat HERE

6. Kiztopia September Holiday Program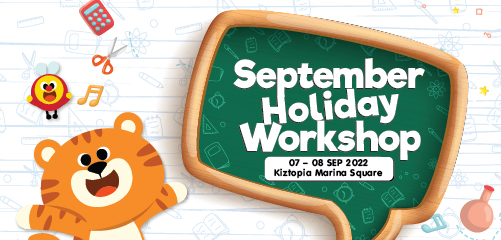 Can't find a suitable holiday camp for your children because they have interest in different topics? Experience 4 different workshops when you sign up for Kiztopia's September Holiday Workshop! Specially curated by their enrichment partners, little ones will get to master sports and sensory skills, nurture dance talent and musicality, learn about coding and robotics, and acquire communication skills. These workshops will develop your child holistically; working on their heart, mind and body.

Details
Location: Kiztopia Marina Square
Dates/timings: 07 & 08 Sep
Pricing: 2-days Programme: $248/pax
Annual Passholder: $228/pax
Buddy promo, 2 pax or more: $228/pax

Limited seats available! Book your seat HERE
B) Open House
1. Little Footprints Preschool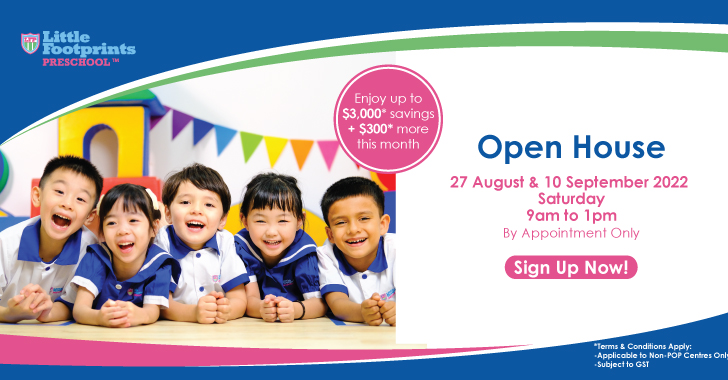 National Day Special: Register your child now and enjoy up to $3,000* savings and $300* more when you register at the open house!
Looking to enrol your child in a preschool that offers quality learning experiences and prepares him/her for the schooling years ahead? Join us at our open house on Saturday, 27 August and 10 September 2022 (9am to 1pm).

Book your appointment slots HERE
*T&C Apply.

2. Kiddiwinkie Schoolhouse 2023 Registration is Open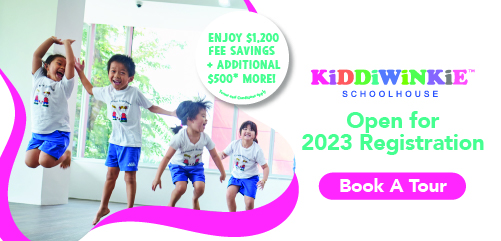 August Exclusive: Enjoy fee savings worth $1,200 + additional $500 more!*

Kiddiwinkie Schoolhouse offers a wide range of specialised programmes to nurture your child from their preschool years and setting a strong foundation for their educational journey.
Schedule a tour and find out more at your preferred centre today! Book HERE
*T&C Apply.

3. Kinderland 2022/2023 Registration is Open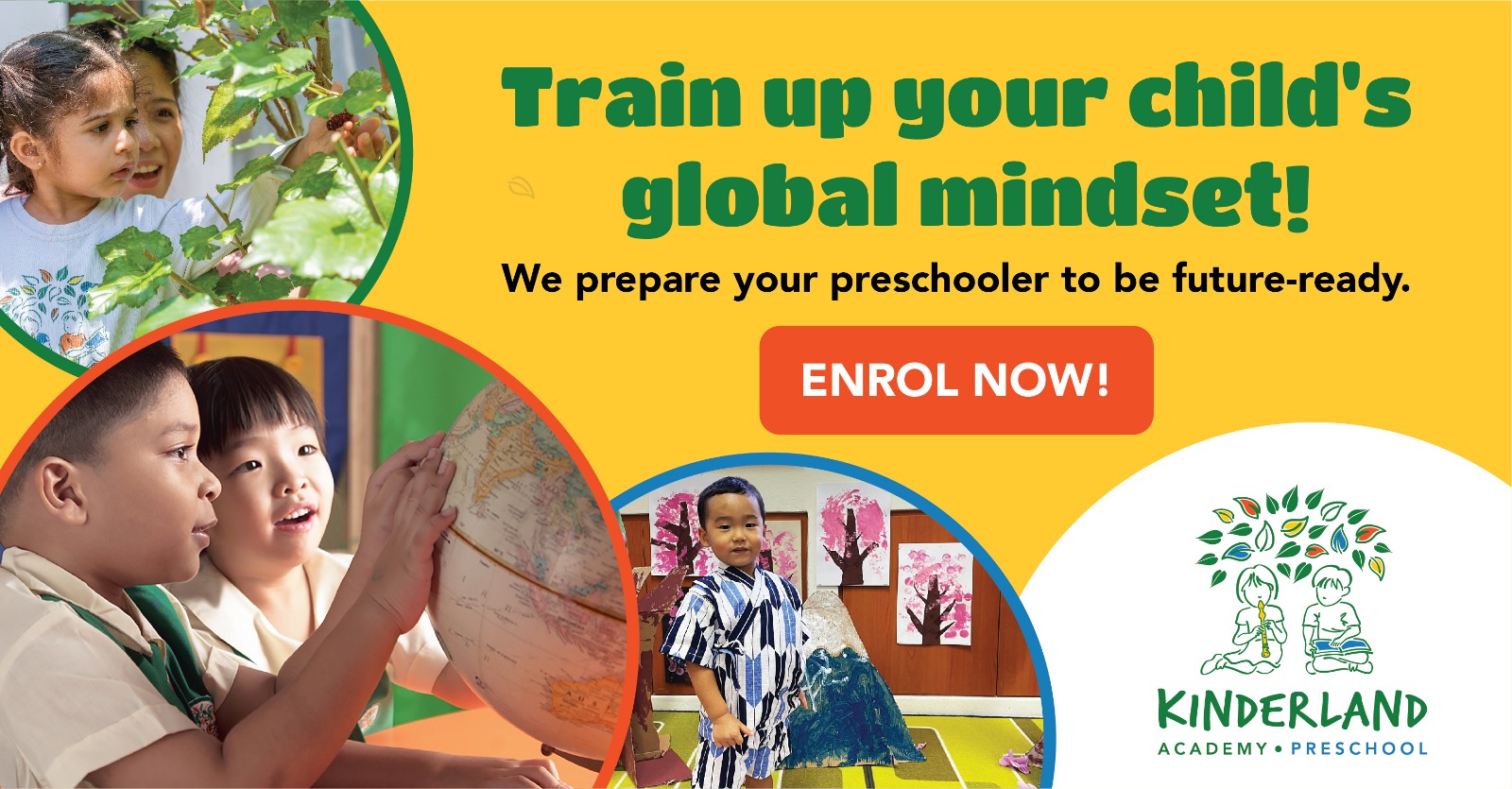 Enjoy exclusive privileges when you enrol your child in selected Kinderland preschools for 2022 or 2023. Register your interest to speak with our centre principal today!

Sign up HERE

4. Julia Gabriel Centre Open House @ Greenwich V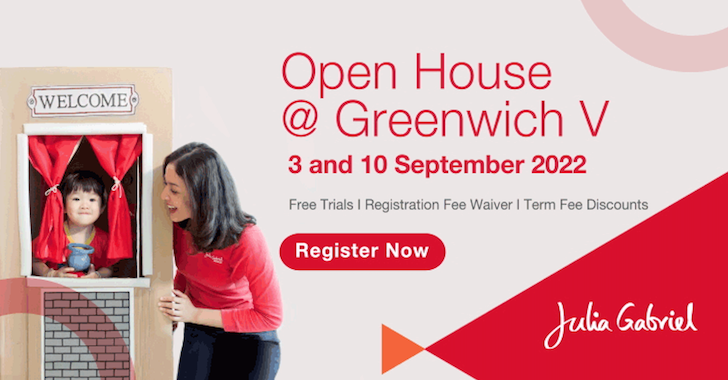 Open House Special: Enjoy a free trial, registration fee waiver and term discounts!
Learn about their programmes, understand their approach to education and meet the teams, including educators from Chengzhu Mandarin Centre who will teach a selection of Mandarin programmes.
Location: 1 Seletar Road, #02-03/04 Greenwich V, Singapore 807011
Dates: 3 and 10 September 2022
Time: 9am – 6pm
Event includes a free trial session for the programmes listed. Places are limited.

Register HERE to secure your spot.