We have condensed English Tips into short catchy videos for your child!
Learn English For Kids by Serious About Preschool
24 April 2022
Announcement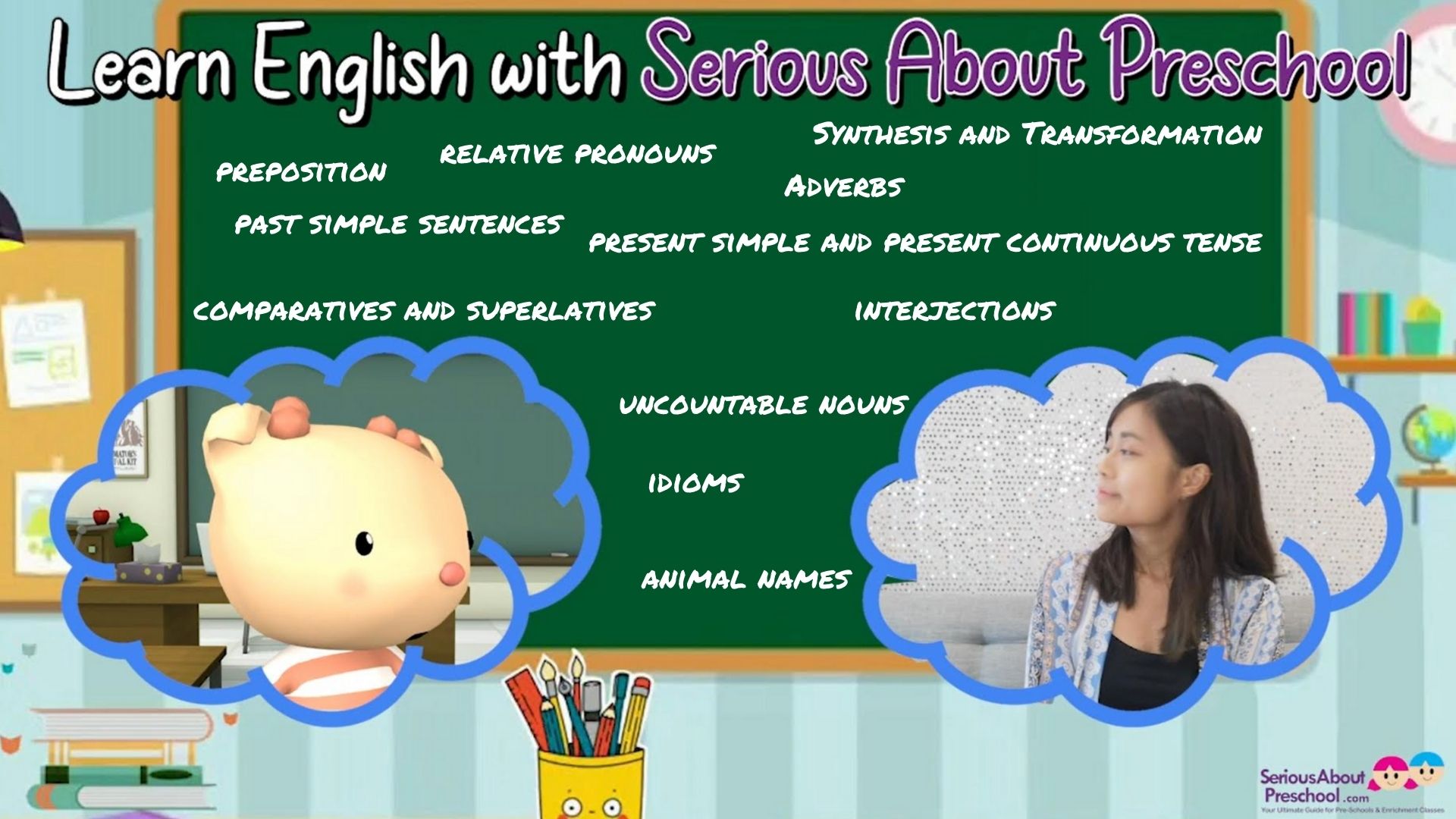 It is easy and fun for your child to Learn English Online with Serious About Preschool and Serious About School every week through catchy short snippets released on our social media!
Teach Children English Online
Watch Serious About School 1 min Video Snippets
Grasp English concepts in a min! From idioms, synthesis and transformation, uncountable nouns, relative pronouns, present simple and present continuous tense, past simple sentences, comparatives and superlatives, adverbs, preposition, animal names to interjections, children will start learning important English tips by watching our short videos filled with animated cartoons and surprises. Learning English for kids is easy with Serious About School!
Learn English with Serious About School Video Series
1) Synthesis and Transformation - 'Although' and 'Despite'
Watch It Here: YouTube





2) Idiom - 'Barking Up The Wrong Tree'
Watch It Here: YouTube





3) Prepositions
Watch It Here: YouTube





4) Homophones
Watch It Here: YouTube



5) Interjection
Watch It Here: YouTube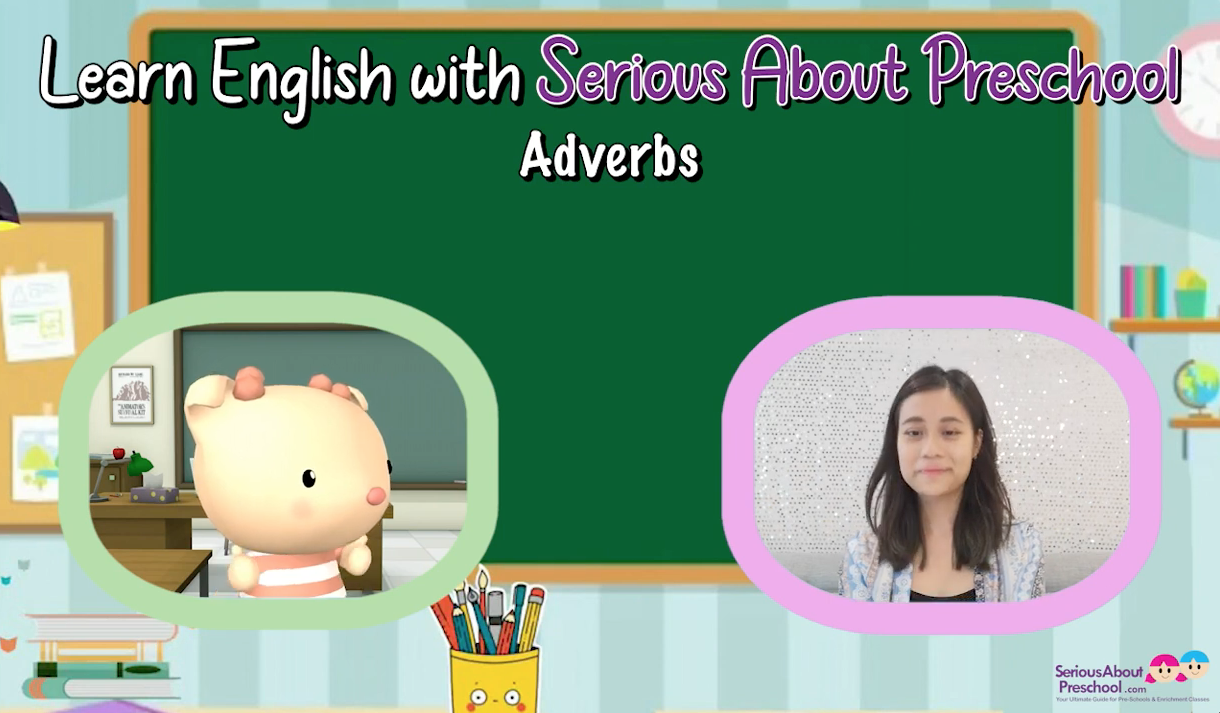 6) Adverbs
Watch It Here: YouTube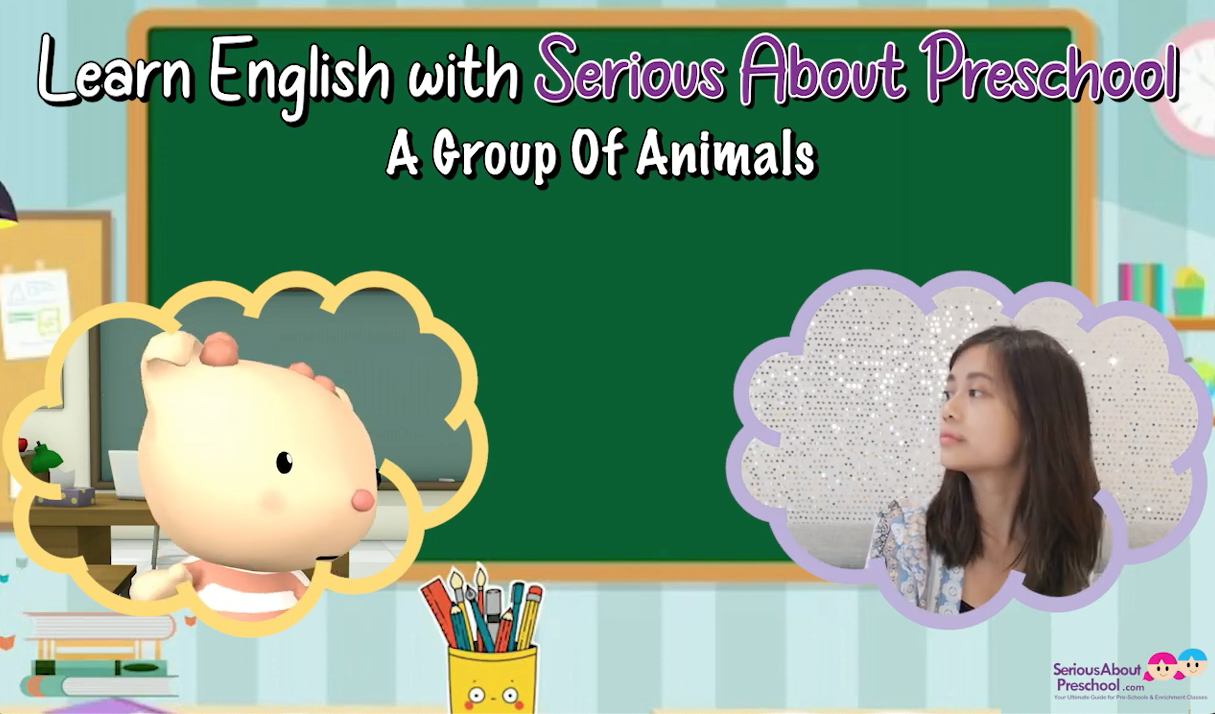 7) A group of Animals
Watch It Here: YouTube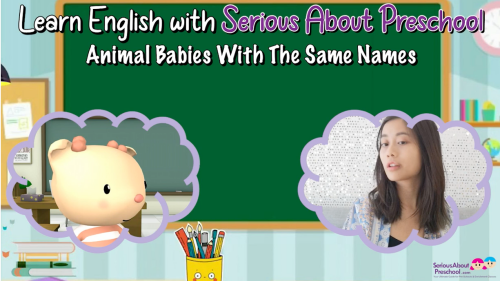 8) Animal Babies With The Same Names
Watch It Here: YouTube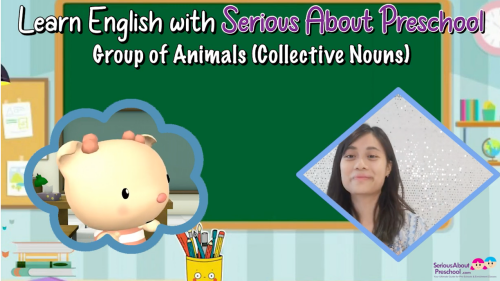 9) Group of Animals (Collective Nouns)
Watch It Here: YouTube