Popular Choice Award 2022/2023
09 October 2022
Announcement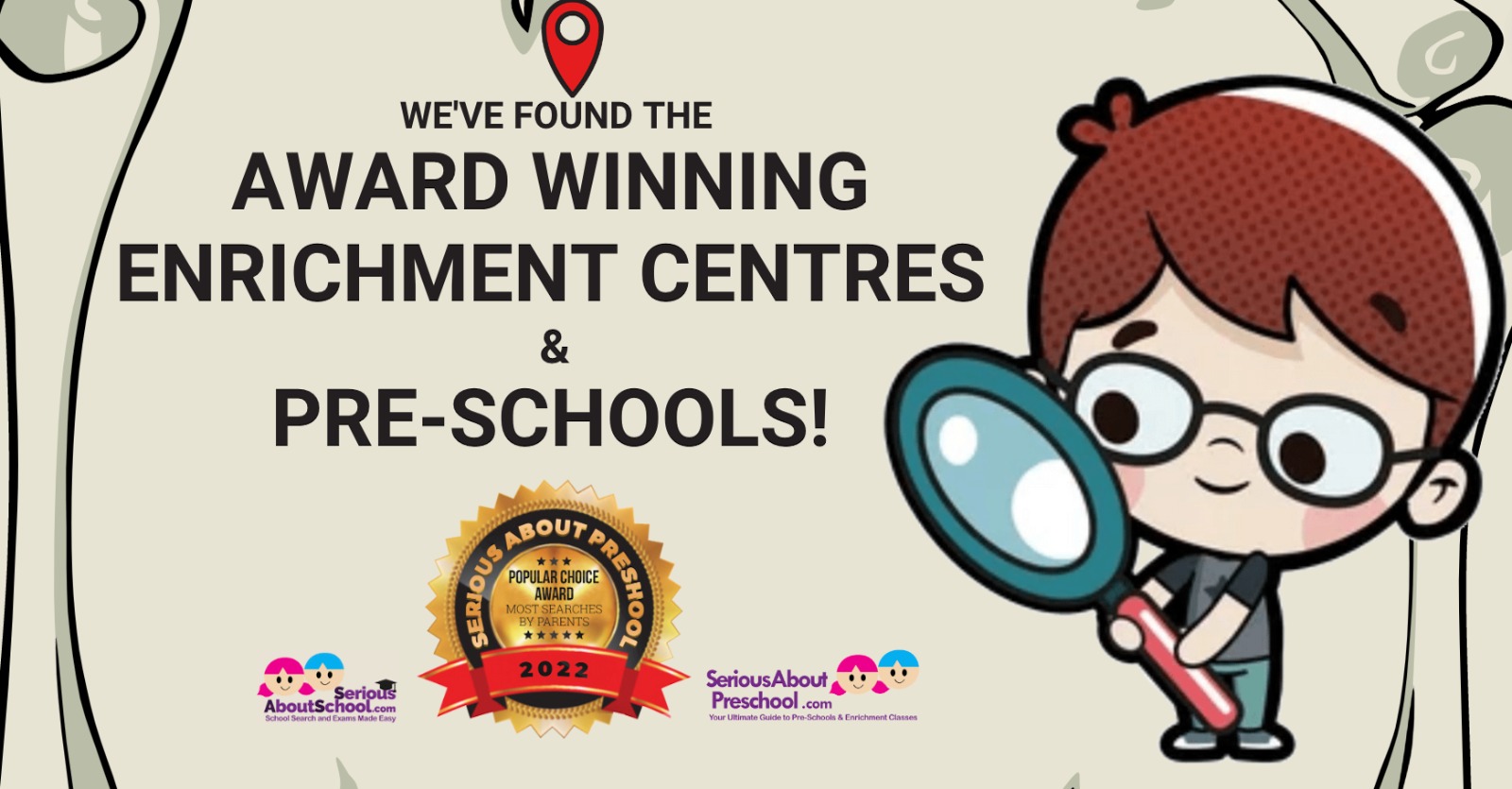 Check out the most searched enrichment and childcare centre brands by parents!
Serious About Preschool Popular Choice Award 2022/2023
Which are the most popular preschools and enrichment centres this year? Which centres have been getting the most searches/ enquiries on www.SeriousAboutSchool.com, hence being deemed as the hottest brands among parents? Check them out in the Popular Choice Award 2022/2023 list! Based on traffic* and enquiries for the various brands on Serious About School's platforms, we have filtered out these most searched centres for you (placement is not ranked in any order)! Check out who are still on the wall of fame this year!
Psst…Some of these most popular brands have even agreed to offer exclusive perks for Serious About School parents! Email us to enjoy!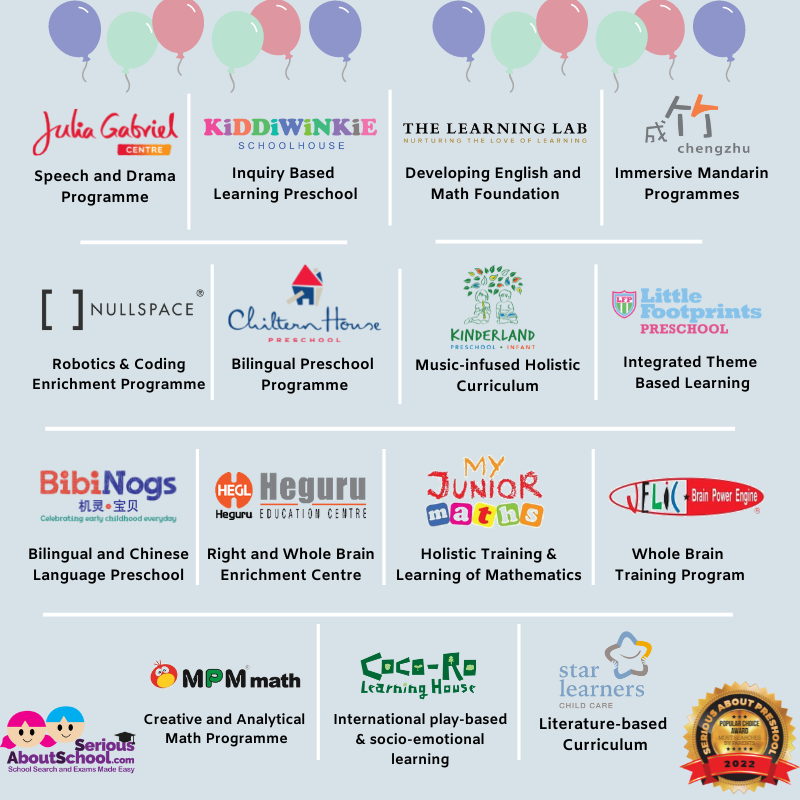 Serious About Preschool Popular Choice Award 2022/23
ENRICHMENT CENTRES CATEGORY

Nullspace Centre for Robotics Learning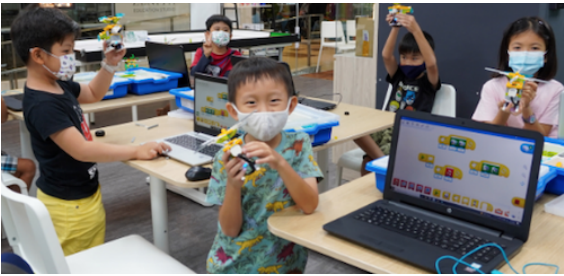 Robotics & Coding Enrichment Programmes

Established in 2008, Nullspace is the leading pioneer of Robotics & Coding Education in Singapore. With a pool of dedicated and experienced instructors who are passionate to bring out the best in every child, they were recently awarded the STEM.org Accredited Educational Experience Trustmark. Nullspace adopts a performance-based learning approach, where students are can learn and progress at their own pace. They also boast one of the smallest class sizes in Singapore - with an average instructor to student ratio of 1:3. By intentionally keeping class sizes small and providing learners with individual learning resources, Nullspace students thrive in an environment that encourages them to explore and challenge themselves. Team Nullspace is the reigning Champion for the primary school category of the National Robotics Competition 2021. With a variety of programmes for kids ages 6 to 16, there is no better place to get started on your child's journey into tech. Their branches are located at Rochester & Siglap.

Enjoy $50 OFF any Coding/Robotics Programme Signup
Email us today!
Speech & Drama Programme
Julia Gabriel Centre empowers students to communicate confidently through EduDrama®, a unique philosophy that entails learning within a positive and enjoyable environment, inspired by educators who are passionate about children, language and the arts. Age-appropriate activities enable students to express ideas through voice, speech, language, music, movement, art, writing, performance, debate and visual media, working towards Trinity College London awards at kindergarten level and above.
WAIVER of Registration Fee for Serious About Preschool Parents
Email us today!
Developing English and Math Foundation
Their Early Years Programmes aim to develop key skills and abilities in your young learner. A range of activities, games and materials are employed to introduce your child to reading, writing, thinking, speaking and socialising in a classroom environment. Learning excellence takes centre stage in their Early Years programmes. By helping your child to cultivate key learning habits, he or she will be able to grasp and organise new knowledge.
These crucial first steps in education empowers your child to build a strong foundation in reading, writing, thinking and speaking. A happy learner, accumulating knowledge of language and numeracy — your child is developing the key knowledge, skills and dispositions for effective learning.
1 Reward Point for Every Confirmed Link Up and Priority Registration for Serious About Preschool Parents
Email us today! Point is earned even if you did not sign up for the course/enrol in the end after school visit/ enquiries as long as the enquiry is genuine. T&C apply

Chengzhu Mandarin Centre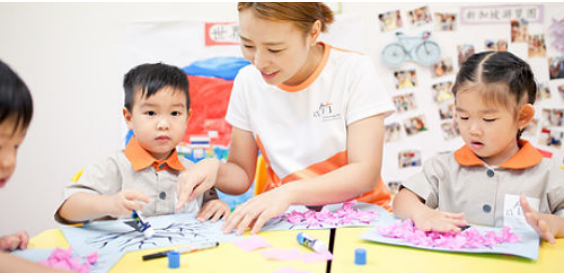 Immersive Mandarin Programmes

At Chengzhu Mandarin Kindergarten every child is immersed within an engaging and vibrant Chinese environment conducive to naturally acquiring effective language skills while simultaneously developing competent social, cognitive and physical skills through an expertly designed preschool programme.

With 20 years of successfully running Mandarin programmes at Julia Gabriel Centre and over 20 years experience of running a strong bilingual preschool programme at Chiltern House, they felt ready to take this on. Using the same tried-and-tested unique teaching methodology of EduDrama® that engages children through active learning in a positive preschool environment.
WAIVER of Registration Fee for Serious About Preschool Parents

Email us today!

MPM Math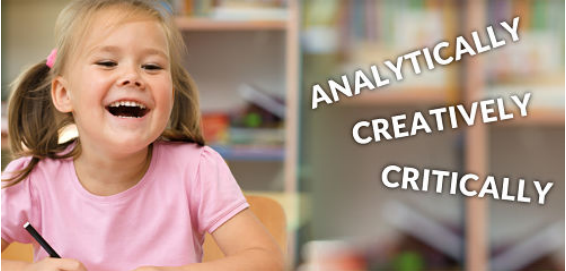 Creative and Analytical Math Programme
MPM Math aims to improve confidence and inspire independent problem-solving. Our program trains children in mathematical concepts and calculation skills while exploring TRUE problem-solving skills. Children will be able to solve sophisticated math problems using basic skills they have learned. The MPM program develops a positive self-learning attitude in children.
50% OFF Enrolment Package for Serious About Preschool Parents
Email us today!

Heguru Education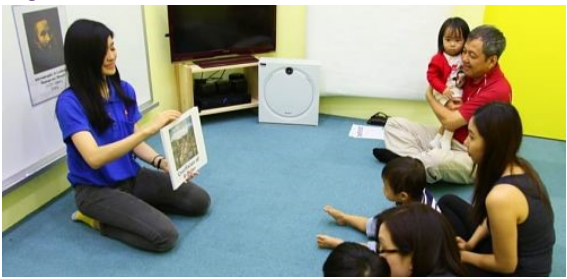 Right and Whole Brain Enrichment Centre
Heguru Singapore is a multi-award-winning children right brain development enrichment school. They are officially licensed by Henmi Educational General Laboratory HEGL Japan to offer the renowned Heguru method ​which specialises in right and whole brain development of young children aged 6 months to 12 years old.
​
Understanding parents want only the best for their children, their specially designed Heguru education courses nurture sharp-thinking children with great confidence and high EQ. They provide them with a strong foundation and important head start before they embark on mainstream education.
1 Reward Point for Every Confirmed Link Up for Serious About Preschool Parents
Email us today! Point is earned even if you did not sign up for the course/enrol in the end after school visit/ enquiries as long as the enquiry is genuine. T&C apply.
Holistic Training and Learning of Mathematics
Mathematics is as a routine that requires monotonous repetition without often explaining how a specific process works and how to apply formulas. Clearly, there is a gap between what students are taught and what they should be learning. Given this, My Junior Maths (MJM) helps to bridge this gap. The small group coaching experience at MJM, with their well-crafted programs, is designed to stimulate students' interests and expand their mathematical horizon by enhancing their critical thinking, reasoning, communication and connection skills that are important in solving complex problems.
$50 OFF First Term's Fee for any Math Program for Serious About Preschool Parents
Email us today!

JELIC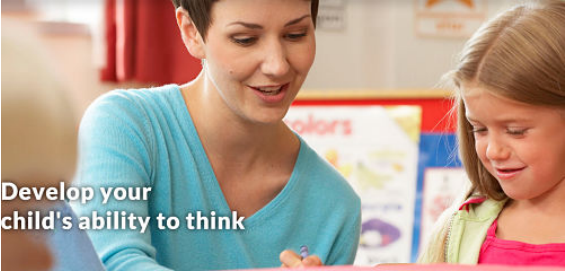 Whole Brain Training Program
The JELiC program facilitates development of the child's Multiple Intelligences emphasizing on:
J Judgment Quotient makes sure that children can distinguish right from wrong.
E Emotion Quotient encourages and develops children's positive emotion management.
L Logic Quotient trains children's logic thinking.
I Intelligence Quotient indicates the intelligence and skills in problem-solving.
C Creative Quotient explores the creativity in life.
50% OFF 1 Whole Brain Stimulating Trial Class for Serious About Preschool Parents
Email us today!
PRESCHOOLS
Chiltern House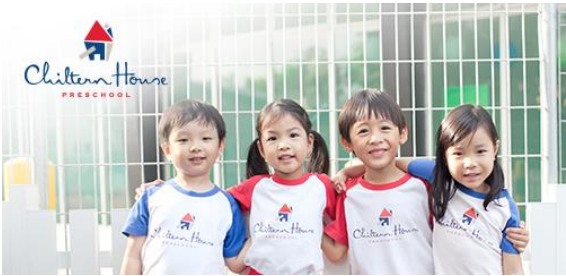 Bilingual Preschool Programme

Mindfulness and childcare or kindergarten children may seem like an unlikely combination but not at Chiltern House. Mindful activities for their Kindergarten children will include discussions of different feelings and what happens when they experience the present moment with openness and curiosity.

At Chiltern House, their mission is to provide their children with the skills they will need for both school and life. The classes are run by both English and Mandarin teacher so that both languages are incorporated into daily activities and routines to expand the language skills of children.

1 Reward Point for Every Confirmed Link Up for Serious About Preschool Parents
Email us today! Point is earned even if you did not sign up for the course/ enroll in the end after school visit/ enquiries as long as the enquiry is genuine. T&C apply.

Kiddiwinkie Schoolhouse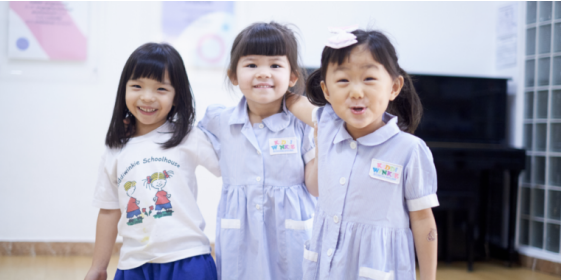 Inquiry Based Learning Preschool

Kiddiwinkie Schoolhouse believes curiosity is the first step to learning. With an inquiry-based approach that balances play and school-readiness, children from 18 months to 6 years are engaged through hands-on activities and exploration which fuels their imagination and creativity. Guided by the principles of constructivism, ecological systems and neuroscience, Kiddiwinkie's curriculum inspires children to develop a love for learning by experiencing it through fun and imaginative ways.

Email us today!

Little Footprints Preschool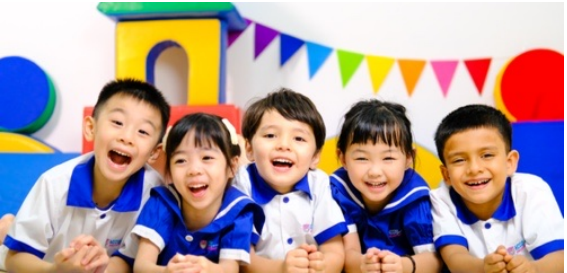 Integrated Theme Based Learning

Little Footprints Preschool nurtures children to become confident communicators and equipped with problem solving skills that will help them stay ahead in life. Apart from a comprehensive English and Chinese curriculum featuring integrated learning activities and a literacy-rich environment, character development programmes are also offered for a holistic learning experience.Email us today!

Kinderland Preschool and Infantcare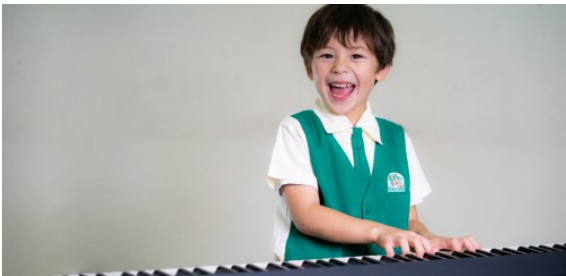 Music-infused Holistic Curriculum

At Kinderland Preschool & Infant Care, the wonders of learning never cease! Children's brains are like sponges, absorbing and learning every second. We unearth the potential of each child and enable them to tap on their strengths to reach their fullest aptitude confidently. Our integrated curriculum is taught through an inquiry-based learning approach, built around the K.I.N.D.E.R. multidisciplinary lands – Kineticland, Intelliland, Natureland, Digiland, EQland, cReativeland.

Music is the DNA of Kinderland's curriculum. Music learning has proven to help children gain higher brain development and boost math and language learning in their early years. As such, we empower your child to acquire more knowledge at a younger age.

Our mission is to stir curiosity, promote creativity, expand capability, build confidence, cultivate care and above all, hone communication as core competencies in your child. At Kinderland, we focus on preparing our children for the future to build a foundation and mindset of global citizens with a heart.

Register for an exclusive virtual centre tour hosted by our principals to learn about our signature music-infused curriculum.
BibiNogs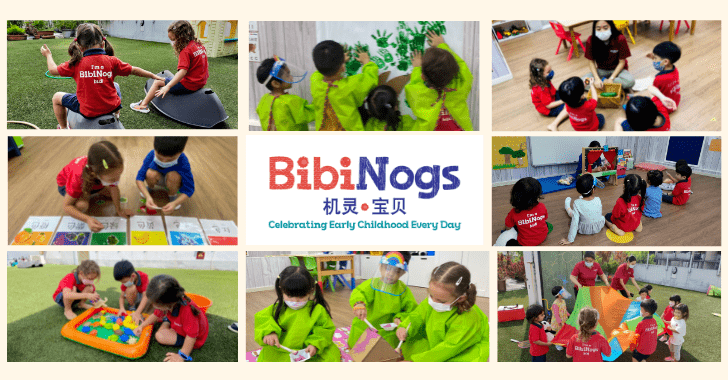 Bilingual and Chinese Language Preschool
BibiNogs is a specialist bilingual and Chinese language preschool. Their proprietary BibiNogs BE curriculum brings contexts and life experiences in a fun and engaging manner in their bilingual and pure Mandarin immersive classrooms to help our children make sense of the world around them.
1) 50% OFF Trial Fee for 1 session of any Enrichment or Pre-Nursery Drop-Off Class
Email us today!
2) 20% OFF First Term's Fee for any Enrichment Program
Email us today!
Coco-Ro Learning House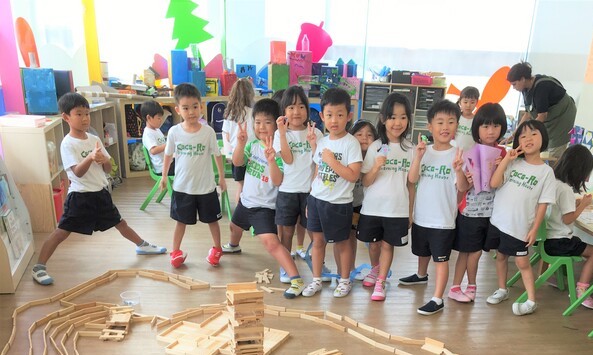 International play-based & socio-emotional learning

Our kindergarten was established in 2012 and our foundational philosophy originates from Japan. With "Kids First" as our education policy, which is based on Japanese culture and behavior practices that include respect and politeness, we strongly believe that early childhood education is very important as it is children's first holistic experience in learning and interacting with peers in a child-friendly setting alongside experienced and qualified educators. We provide a strong foundation for inculcating moral values, communication and building relationships through fun-filled and experiential activities like corner play, thematic play, gross motor play and craft works.

How to receive enrichment and pre-school evoucher code?
1. Register as a Serious Aabout Preschool Member Now!
* We endeavour to email you the Welcome Pack within 2 weeks from your registration. If you require the vouchers urgently, kindly contact us for assistance
Star Learners Literature-based Curriculum
With 20 years of experience in the child care space, you can count on Star Learners to support your child's early years. Their unique literature-based curriculum immerses every child in rich and exciting worlds, and opens up a world of opportunities for them to tackle concepts in multiple learning areas. Through its integration with a robust activity-based approach, children learn a multitude of essential skills such as problem-solving, creative and critical thinking, and communication.

Under the ECDA partner operator (POP) scheme, Star Learners is the largest appointed partner and is committed to accessibility, affordability and quality. This preschool prides itself on developing a generation of young children with strength of Character, Confidence and Creativity.

Their curriculum features the distinct and proprietary Starbeam™ Framework, designed to develop Happy learners, Empathic thinkers, Respectful, confident communicators and Open collaborators. Stories in its Literature-based curriculum are thoughtfully curated from children's literature around the globe, while children tackle multiple concepts and skills presented via story elements. Together with an activity-based approach, children engage in active learning, where they play with purpose!

REGISTER your interest at any of their 43 centres island-wide.