Preschools Kickstart Sustainability Education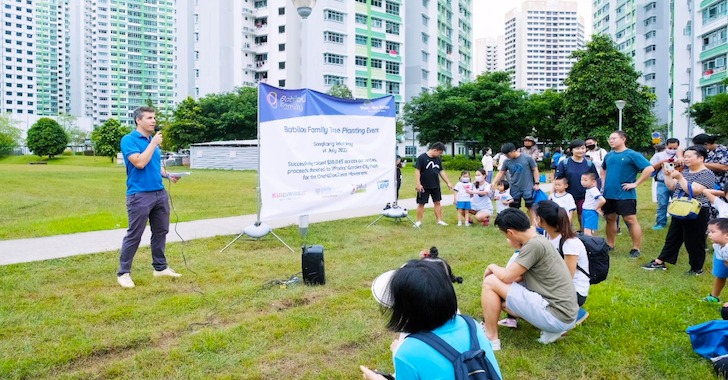 Babilou Family Singapore, a leading preschool operator and education organisation in Singapore, has embarked on its first major sustainability education initiative Plan(t) the Future and successfully raised $50,045 towards NParks' Garden City Fund.
Babilou Family Singapore Kicks Start Sustainability Education with $50,045 Donation to NParks' Garden City Fund
Believing that education should start in school where our children will learn the importance of protecting the planet and make sustainability our way of life, the amount of $50,045 raised was contributed to NParks' Plant-A-Tree programme that supports the conservation efforts in cultivating a love for the environment and promote a sense of ownership in our natural heritage.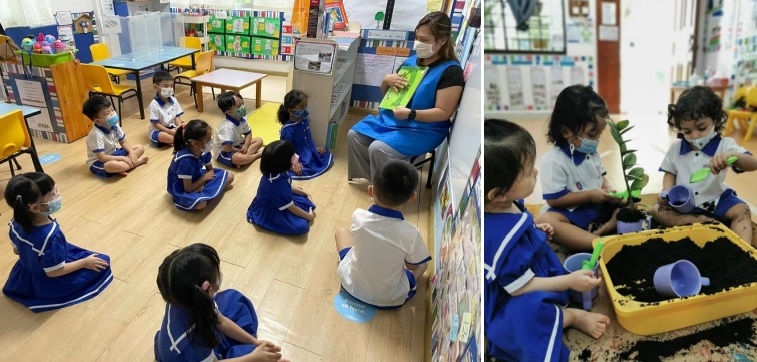 The Plan(t) the Future initiative was a commemoration of Earth Day in April as a pledge of Babilou Family's commitment towards sustainability. Across all 52 centres of Babilou Family Singapore, Children were engaged into a myraid of activities such as story telling and discussion sessions on topics led by their teachers during curriculum time.

The organisation's sustainability education journey further progressed to the creation of crafts and bakes by the children which were later put up for sales on Earth's Day on 22nd April 2022 which the parents were invited to. Concurrently, all families across all the centres were engaged in activities to keep the discussion and learning of environmental conservation going at home with their children.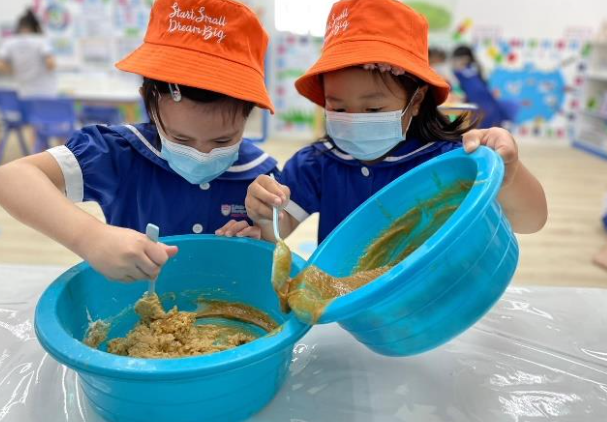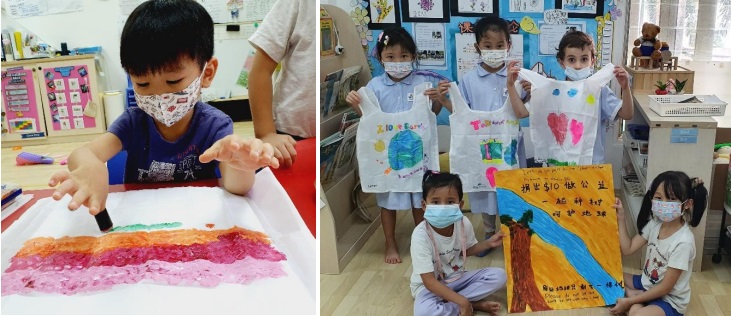 Babilou Family Singapore's corporate headquarters also organised a flea market for their employees to auction their pre-loved items! Working towards a good cause, proceeds from the sale of craft items at the centres in April along with sales made during the flea market was contributed to NParks' Garden City Fund through their Plant-A-Tree programme where Babilou Family was accorded 166 trees, with 144 trees planted along Sengkang West Way at a tree planting event on 14th July 2022.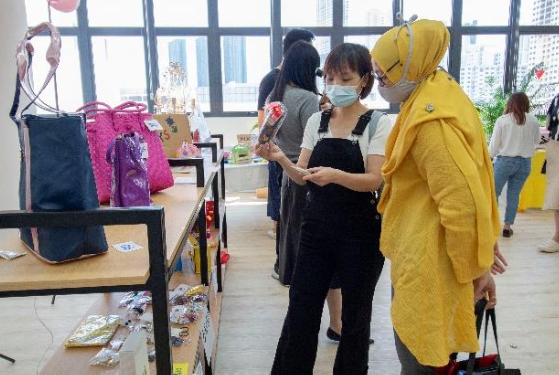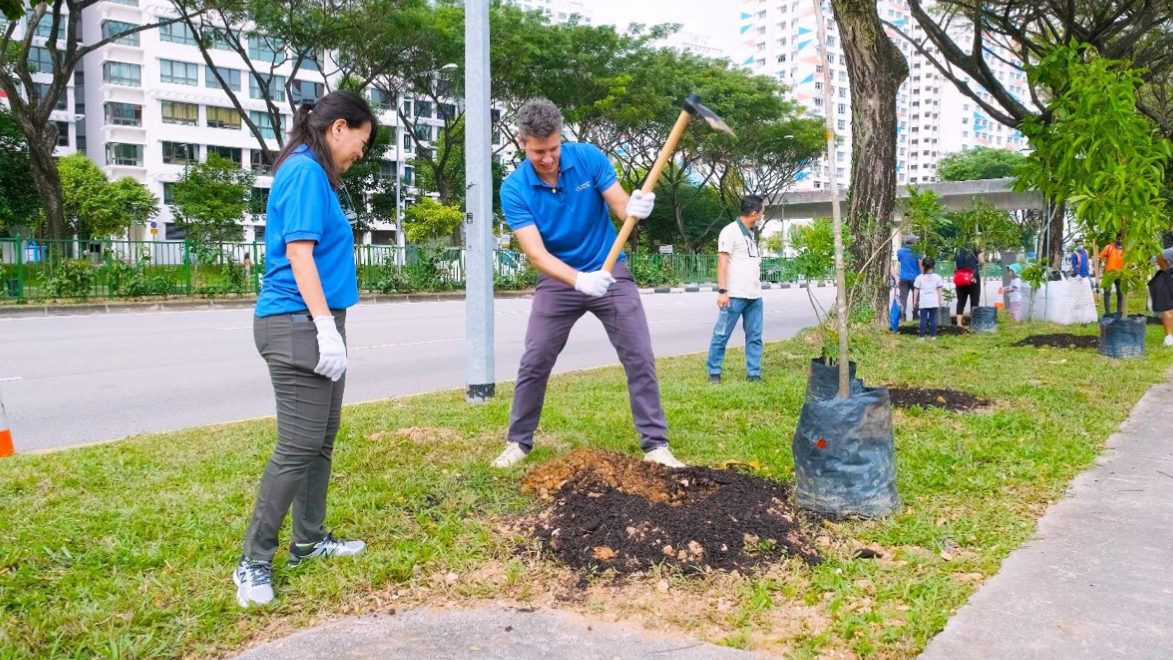 The tree planting event started off with a brief opening address by Mr Benjamin Busse. CEO of Babilou Family Singapore, who brought up the importance of making sustainability a way of life and how organisations and the community can do their part to protect the planet. This was then followed with the planting of trees by families across Babilou Family Singapore's centres.

"As global citizens, all of us have a role to play to protect our planet so our children can continue living in a better world. I am immensely grateful for what we have achieved collectively for Plan(t) the Future, as we take our first steps towards sustainable education, which is in line with Babilou Family's commitment towards sustainability. We look forward to more of such collaborations with community partners, alongside our children and families, to foster a sense of community as we make sustainability a way of life."
- Benjamin Busse, Chief Executive Officer (CEO), Babilou Family Singapore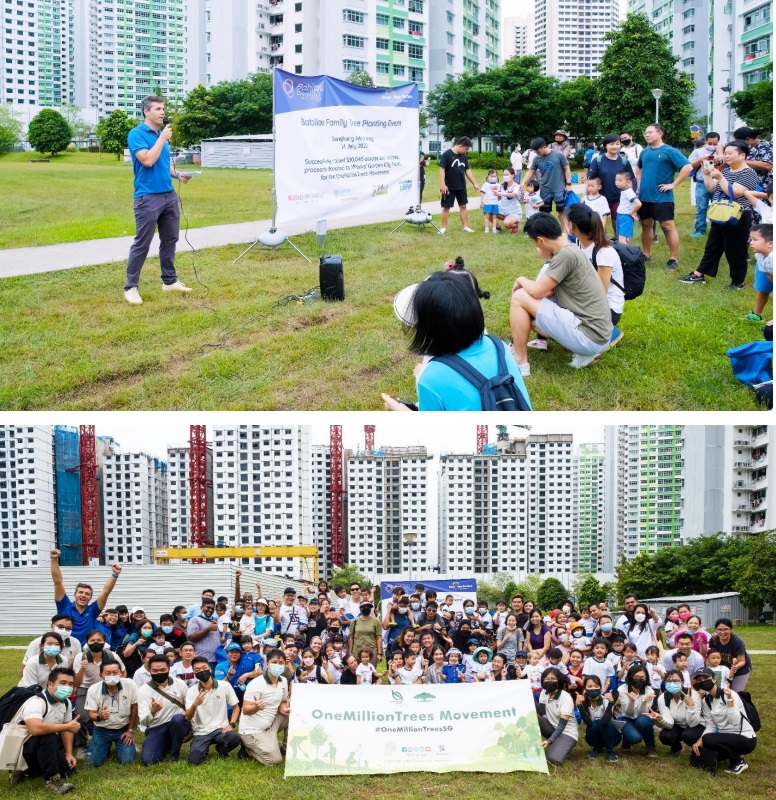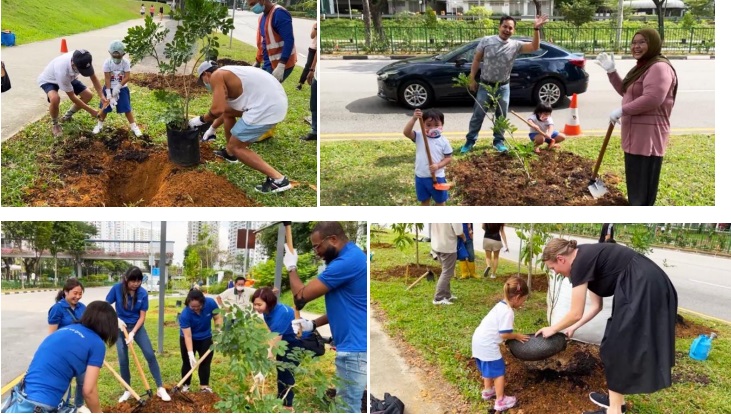 About Babilou Family Singapore and the Commitment Towards Sustainable Education.
Babilou Family Singapore is a subsidiary of Babilou Family Group, a France-incorporated Early Childhood organisation with a network of more than 1,000 nurseries in the world. Founded in France in 2003 to bridge the gap in childcare solutions, Babilou Family Group has gradually grown to become a leading light in early years education and a major operator internationally.

As part of the global expansion, Babilou Family Group acquired a major stake in Nurture Education Group in 2018. Nurture Education Group operates under the new corporate name Babilou Family Singapore with 52 education learning centres islandwide including Kiddiwinkie Schoolhouse, Little Footprints and Pibo's Garden as well as student care Brand Learning Leap.