The Advantages of Online Learning
22 May 2022
Feature Story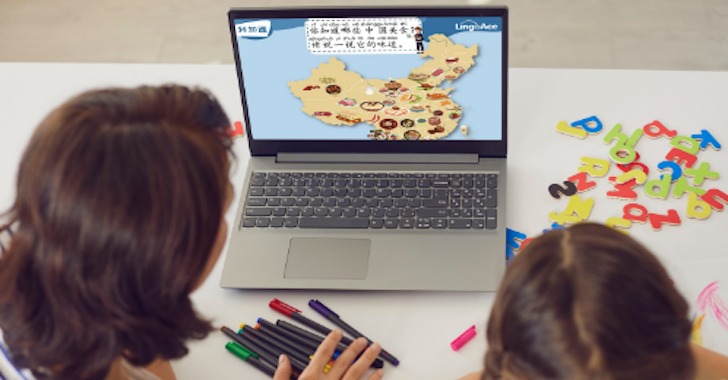 As digital learning has become ubiquitous, how do you ensure that your child is benefiting from it?
Benefits Of Remote Learning For Your Child
Online education has been on the rise over the years. With the rapid advancement in technology and the help of Covid 19 setting online learning as the new norm, digital learning is becoming ubiquitous. So how can your child benefit from this new way of digital learning which more than half the world is embracing? We had a chat with LingoAce, a Chinese learning platform for students aged 3 to 15 to discover more on the advantages of engaging your child with online learning and how children can reach their full potential from high quality digital learning experiences.
Connecting your kids with the best teachers
In a digitally-connected world, it is now possible to source for the best teachers from all over the world. For LingoAce, not only the recruitment process for teachers is stringent, their native Chinese-speaking teachers also hold dual certification in Mandarin proficiency and teaching. On top of that, they have to undergo inhouse trainings to ensure that they have deep knowledge of the Singapore MOE curriculum. To represent this commitment in statistics, LingoAce has over 4,000 teachers and only 2% of all applicants pass the interviews to qualify as LingoAce teachers!
New learning patterns


This new generation of kids grow up digitally connected, hence, engaging digital content is required in order for effective learning. Some online learning platforms invest heavily in their teaching material and systems in order to provide enhanced learning experiences for our techie generation. Incorporating the courseware with various animations and gamifications specially designed by the in-house team, LingoAce aims to create teaching content that makes both online classroom learning and homework content genuinely engaging and motivating for kids.
More control over learning


One of the beauty of online tuition is that classes can be recorded. This is awesome for students who require more time to catch up after classes as all they need to do is to simply play back the recording to revise and practice with it. We learned that LingoAce's live classes are auto-recorded with playback function. Personalised lesson reports are also provided after the class for parents to find out their kids' learning progress.
Flexible learning hours


The most obvious advantage of online learning is of course, the flexible scheduling of classes according to the kid's availability and no time is wasted on the road. If both parents are working, it is typically difficult to find time to fetch kids to and from school. With online tuition, learning can happen anytime, anywhere at the child's availability and parents' convenience. LingoAce's class booking process is a breeze as it provides 2 means for parents to schedule classes – simply reach out to the dedicated Learning Advisor or book directly on LingoAce platform.
In this ever-changing technological world, a digital tool could develop your child's digital skills and interest for learning. For parents who are unsure if your child's ready to take up online Chinese classes, give LingoAce a shot as they offer a complimentary live trial class for students aged 3-15, where your child will receive a 55 mins live lesson and an assessment report for parents to understand their child's key strengths and areas of improvements.
Enjoy 27 FREE pre-recorded classes (worth $525!) when you purchase any LingoAce package
Sign up for a FREE trial HERE and receive
1x 25-min LIVE lesson

1x Assessment Report

Technical support team
Equip your child with Chinese skills with new world educational methodology. Register for a free trial class with LingoAce today!

This article is brought to you in partnership with LingoAce.